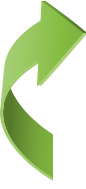 Bernstein Blog
August 24, 2015

Your lawyer will investigate where you were exposed to asbestos and which companies are responsible for your illness. Below are some common ways in which people have been exposed to asbestos.

August 21, 2015

Relatives of mesothelioma or other asbestos-related injury victims often have a means to obtain compensation for their losses, the same as the victims themselves.

August 19, 2015

If you or someone close to you has been diagnosed with mesothelioma, you have probably heard or read about the possibility of receiving financial compensation in a mesothelioma lawsuit. We have broken down and explained each step of an asbestos lawsuit to help clarify the process.