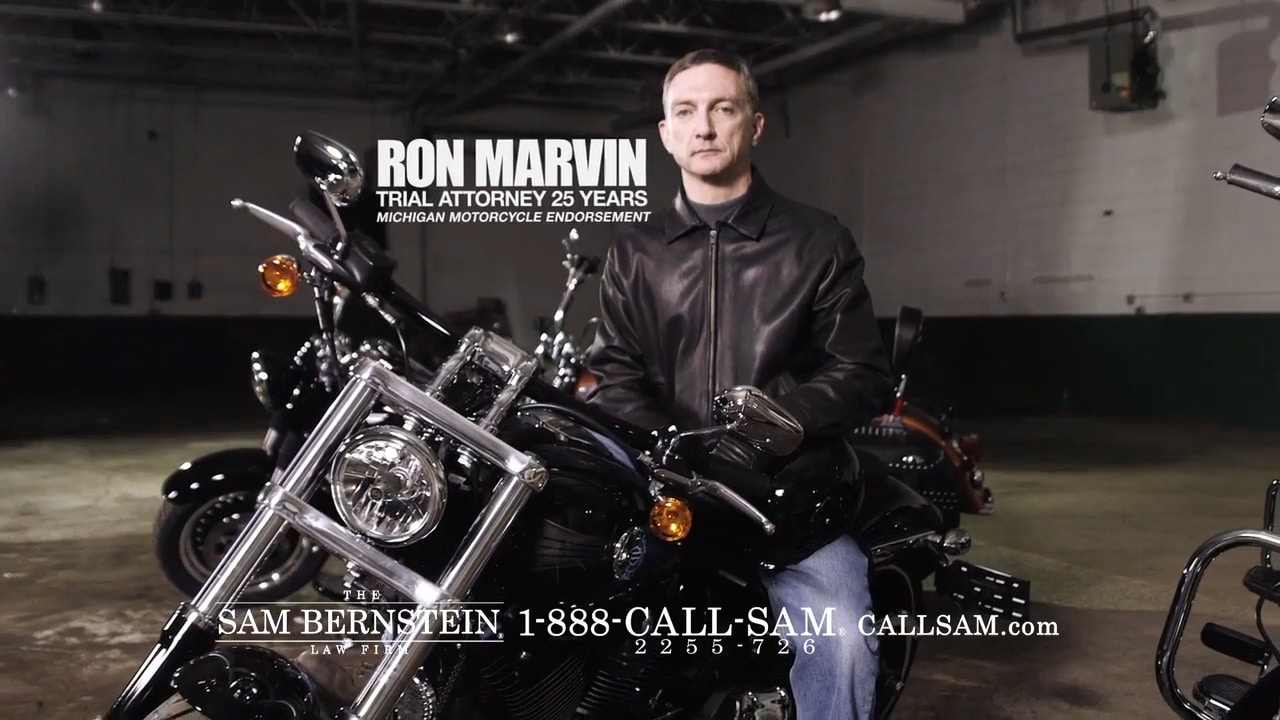 A Break In The Weather – Motorcycle Blog
April 21, 2015
A Guest Blog by Attorney Ron Marvin:
After another long winter, we finally have a break in the weather.
There is nothing quite like getting the bike out on the first nice weekend in spring, polishing it, and taking it for a ride. But, as we know, Michigan has a problem that always accompanies the wonderful spring weather: POTHOLES.
Between the seasons of winter and construction lies Pothole Season. And it is no secret to Michigan riders that the past couple years have been even worse given the state of our roads.
One bad pothole can ruin a car pretty quickly, but when you're on a motorcycle, it can be much more dangerous.
Our law firm has handled many motorcycle injury cases. Our clients love riding just like several of our attorneys do.
We've put together this short list of tips for bikers to make sure they stay safe when the weather breaks. We're all excited to get out and ride, but taking a few of these precautionary steps can help prevent accidents and injuries:
Drive the route in a car before you ride it!
We all love the joy of the ride and getting lost along the way, but driving your planned route in a car can help you find problem spots such as large potholes, construction, or bad intersections. Make notes of where the problem areas are so you can know when to move over, slow down, or take a different route.
Take back roads!
Back roads usually get much fewer potholes because they are less likely to get heavy semi-trucks that break up the roads.  That being said, sometimes state/local planning overlooks back roads for construction projects, since they get less traffic.  It is still a good idea to check these routes out in a car first, to be safe.
Learn when construction starts!
There are many great resources from your local news outlets to the MDOT website where you can find planned construction projects in Michigan and when they will begin.  Your trip can become much less stressful when you plan ahead to avoid construction and traffic jams.
Check your tire pressure!
No matter how much planning you do, sometimes you are stuck in a lane and have to hit a pothole.  Making sure you have the right tire pressure helps prevent blowouts or losing control.
Keep a roadside safety kit!
If you have any problems or do need to pull over, it is good to have a safety kit on your bike.  Many motorists have a hard time seeing motorcycles during the day, so if you are pulled over at night you may be at extra risk. Having flares or reflective markers in case of a problem can ensure that you stay safe when on the side of the road.