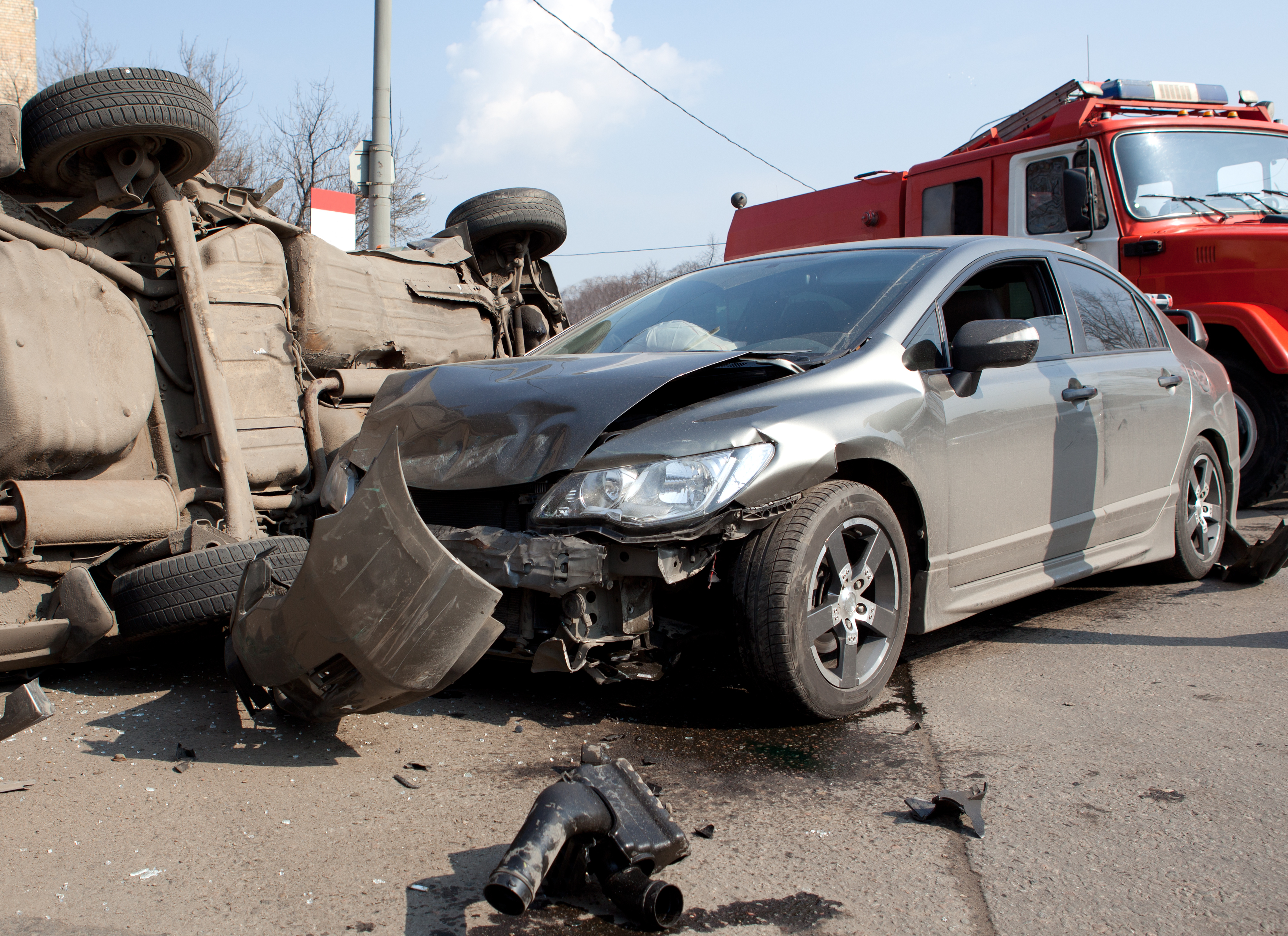 Drowsy Driving Causes Over 10% of Auto Accidents
February 16, 2018
What is the biggest culprit when it comes to auto accidents? Cell phones? Alcohol? While these factors contribute to a large number of serious motor vehicle crashes, a new study shows drowsy driving may be responsible for more injury accidents than previously believed.
New Study Refutes Older Statistics
A new, large-scale naturalistic driving study that assessed driver drowsiness immediately prior to crashes was recently published by the AAA Foundation for Traffic Safety. The study monitored over 3,500 drivers for several months using in-vehicle cameras and other data collection equipment.
Using a measure based on the percentage of time the driver's eyes were closed, drowsiness was present in 8.8%–9.5% of all crashes that occurred during the study. The presence of drowsiness in crashes that resulted in injury, significant property damage, and/or airbag deployment was even higher at 10.6%–10.8%.
These numbers are far greater than those previously reported by the National Highway Traffic Safety Administration (NHTSA), who estimated that driver drowsiness was involved in about 1.4% of all police-reported crashes nationwide, 2.0% of crashes resulting in injuries, and 2.4% of crashes resulting in death.
Experts Say Actual Numbers Might Be Even Higher
Industry experts believe drowsy driving is an epidemic that is even more widespread than this new study reveals. First off, the participants in the study volunteered to have cameras placed in their vehicles, so it is possible they were more careful than the average driver who is not being monitored. Additionally, the data from almost one-fourth (23%) of the crashes had to be discarded because the drivers' eyes were not visible enough to be accurately assessed by the coding system.
"This new research makes it clear that driving when tired is even more dangerous than was originally thought," said Mark Bernstein of The Sam Bernstein Law Firm. "When you're unable to stay alert because of lack of sleep, don't take the chance. No trip is that important."
Sleep Deprivation: A National Epidemic
While experts from the Mayo Clinic suggests 7-9 hours of sleep per night for adults and 8-10 hours for growing teens, most people do not meet this recommendation. This is especially true for teens, young adults and overworked parents and professionals. A variety of factors contribute to this epidemic of sleep deprivation. Teens have more homework and extracurricular activities than past generations had in addition to the hours spent using phones, playing video games, and engaging with social media. In the professional world, many businesses expect employees to stay connected to the office far beyond the normal workday. The constant availability of the internet, along with its endless array of offerings, gives people of all ages even more opportunities to forego needed sleep.
In addition to increasing the risk of serious car crashes, sleep deprivation has a variety of other negative consequences. Insufficient sleep has been linked to increased cases of diabetes, heart disease, obesity, ADHD, Alzheimer's, and even cancer.
Auto accidents can happen to even the most cautious of drivers. If you or a loved one are injured in a crash, contact us as soon as possible. Our experienced auto accident lawyers will evaluate your case and help you get the compensation you and your family deserve.
Call 1-800-CALL-SAM today for a free consultation.
Sources:
https://aaafoundation.org/prevalence-drowsy-driving-crashes-estimates-large-scale-naturalistic-driving-study/
https://www.mayoclinic.org/healthy-lifestyle/adult-health/expert-answers/how-many-hours-of-sleep-are-enough/faq-20057898
https://www.forbes.com/sites/neilhowe/2017/08/18/america-the-sleep-deprived/#48ed25951a38