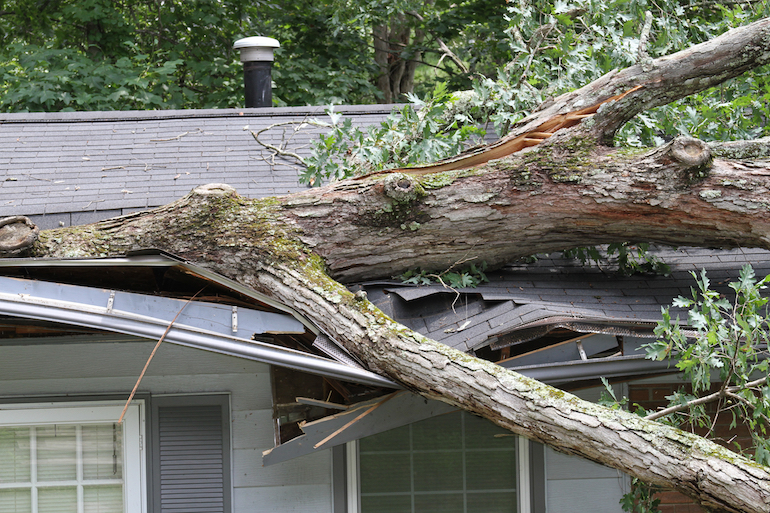 How To Make A Storm Damage Insurance Claim
September 24, 2014
The Process of Making a Storm Damage Insurance Claim
Strong summer storms have rocked the Midwest leaving behind destruction in their wake. While most homeowners and renters have some kind of property insurance to protect them from a natural disaster, the policies don't activate themselves. It is important that every homeowner is familiar with the process of filing a storm damage insurance claim, especially in an area prone to natural disasters.
Educate Yourself and Act Quickly
It goes without saying that you need to know what your insurance covers and what it does not. In the wake of Hurricane Katrina and Superstorm Sandy, insurance companies opted not to pay for storm-caused flood damage for people who did not have flood damage specifically. If you live in an area prone to flooding or other regularly-occurring natural disasters, make sure your insurance policy covers that kind of damage.
After a storm damages your home, be proactive about taking the next steps. There is no time like the present, especially for filing a storm damage insurance claim. As soon as it is safe, contact your insurance company and let them know you're filing a claim. Insurance policies have a time limit for making claims. By the same token, a storm big enough to damage your house probably damaged other homes as well, making the insurance companies very busy.
Thoroughly Document Everything
While you're contacting your insurance provider, take pictures of all damage to your property. If a branch has fallen on your roof, get pictures of the outside and inside of your house—wherever damage has occurred. It also helps to have a catalog of pictures of your property in an undamaged state to offer a comparison.
Get quotes. Call contractors who do the kinds of repair work you need and have them write estimates to fix your property. Get quotes from at least three companies. Specialists can help if necessary. General contractors can estimate repairs to a roof or interior wall accurately, but an HVAC company will be required to estimate your furnace or AC system. In the case of an auto claim, not many repair shops will do an on-site estimate so get a wrecker to haul your car to an auto shop as soon as you can.
Keep close to your contractor. Make sure the contractor is there when the insurance adjuster comes to your home to assess damages. The contractor will know what your house needs. They'll be able to point out what damage is cosmetic and what is structural for your storm damage insurance claim. Remember, the contractor will work for you, the adjuster works for the insurance company.
If the insurance company denies part of your claim you can still appeal the denial. Be determined and stick to your guns. An insurance policy is to protect you in a time of stress. You need to stand firm to get the benefits you've already paid for.
Sources:
http://stormdamagecenter.org/index.html