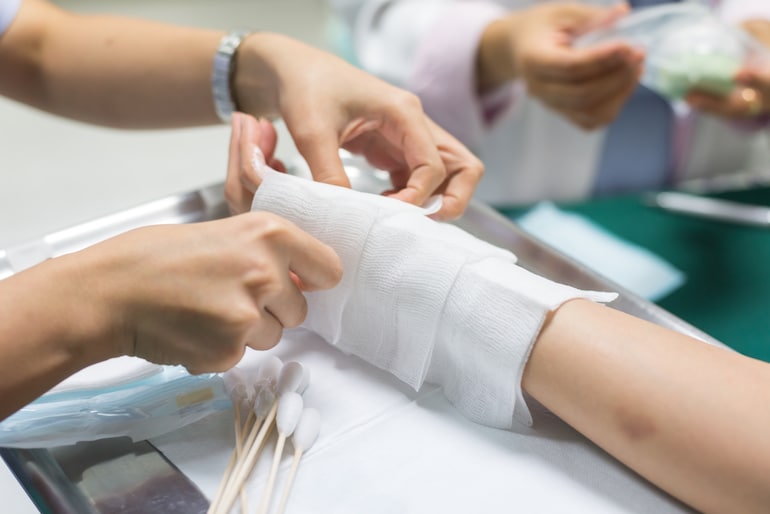 The Most Expensive Bodily Injuries and How to Avoid Them
December 17, 2018
When you or someone you love is seriously injured in an accident, or as the result of a medical mistake, money is probably not the first thing on your mind. However, as the extent of the bodily injuries and the necessary treatment unfold, you may find yourself with staggering medical expenses.
A momentary mishap can lead to months or years of costly surgeries, hospitalizations, rehabilitative therapy and long-term care. Sometimes even extensive treatment is not enough to alleviate chronic pain or reverse a permanently disabling condition. That is why you need the expertise of a reputable accident injury law firm.
Accidents That Cause Severe and Costly Bodily Injuries
Here are some of the accidents that can result in serious bodily injuries and outrageous medical expenses:
Dog attacks

Auto and truck accidents

Motorcycle crashes

Nursing home neglect

Medical malpractice

Slip and fall accidents

Burn accidents

Bicycle accidents

Birth injuries
Serious Bodily Injuries
Severe bodily injuries can result from any of the above situations. Depending on severity, many of these injuries can result in permanent disfigurement, lifelong disability or death:
Brain damage

Multiple fractures

Severe burns

Closed head injuries

Crushed limbs requiring amputation

Nerve damage

Severe lacerations and contusions
Bodily Injury Coverage
In the case of motor vehicle accidents, bodily injuries are usually covered by Michigan no-fault insurance. Michigan drivers are required by law to purchase a policy that includes Personal Injury Protection (PIP) benefits. This means your insurance company pays most of the expenses and economic losses if you or a family member is injured in an auto accident. The covered benefits include medical bills, rehabilitation costs, home health care, lost wages and replacement services such as yard work.
Don't Be an Uninsured Driver
Because Michigan law requires all drivers to have no-fault insurance, there are stiff consequences for driving uninsured.
If you have an accident in an uninsured car that you own, you could be sued and held personally liable if the driver of the other vehicle is injured.

If you are hurt in an accident involving an uninsured vehicle that you own, you may not be reimbursed for medical expenses, lost wages or other benefits provided by PIP coverage under no-fault insurance law.

If you are driving an uninsured vehicle that you own and you are stopped by the police for any reason, you may be subject to a $500 fine, a jail term of up to one year, or both.

If you knowingly drive another person's uninsured vehicle, you may also be fined up to $500, sentenced to jail for up to one year, or both.
Be sure to keep your certificate of no-fault insurance in your car. You must be able to produce a valid insurance certificate if you are stopped by police. Otherwise, you may be ticketed and fined, even if you have the requisite insurance.
"For almost 50 years, we have been successfully representing accident victims who have sustained serious bodily injuries," said Mark Bernstein of The Sam Bernstein Law Firm. "Our trustworthy and highly qualified attorneys have won over a $1 billion in verdicts and settlements for our clients. If you or a loved one has been seriously injured, call us. We will fight to win the compensation you and your family deserve."
Bodily injury coverage laws are complicated, but finding the right attorney is simple.
Call 1-800-CALL-SAM today for a free, no-obligation consultation.
Sources: