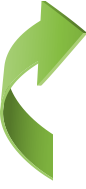 Bernstein Blog
(link opens in a new window)

October 27, 2014

"However, emergency workers at the scene could not immediately attend to Constantine because the dogs were in a frenzy and had him pinned to the ground. Instead, they blew the horn in their rig until police arrived..."

October 27, 2014

"The owners of a dozen dogs... are being sued, based on a Friday filing by Mark Bernstein of the Sam Bernstein Law Firm."

October 27, 2014

"...he was brutally bitten, mauled, attacked, scratched, and otherwise injured by approximately twelve dogs, all owned by the defendants..."

October 27, 2014

The victim of a near-fatal dog mauling on Detroit's east side earlier this month was helping the owner feed his dogs when they attacked, but told police that the man didn't help him as the animals tore into him.

October 15, 2014

Halloween is coming and its elevation to the second highest grossing retail holiday (behind Christmas) has meant an explosion of choices for costumes and decoration. While there's a wider range of shopping options, the best ways to stay safe on this holiday are the traditional ones.