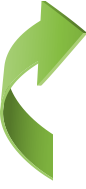 Bernstein Blog
July 15, 2015

This past Saturday, our team was at Chene Park in Detroit for 102.7's Praise in the Park event. It was so nice to see families gathering together to listen to some wonderful music.

May 20, 2015

"It's an enormously symbolic statement by the court that this type of conduct is unacceptable in our community," Bernstein told The Associated Press. "The ability to collect is largely irrelevant. We wanted a number that got people's attention.

May 20, 2015

Attorney Mark Bernstein told the Associated Press the amount awarded Tuesday to Constantine was an "enormously symbolic statement" against irresponsible dog owners.

May 20, 2015

"Constantine continues to recover after nearly being mauled to death last fall by a pack of dogs — was awarded a $100 million settlement Tuesday in a civil suit."

May 20, 2015

Judge Daphne Means Curtis said it was the "worst injury she has ever seen." Attorney Mark Bernstein said it's unclear how much money can be collected...