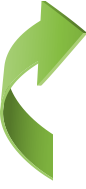 Bernstein Blog
February 22, 2017

Our very own Mark Bernstein is honored to be mentioned during Detroit Mayor Mike Duggan's State of the City Address as he spoke about no-fault reform.

December 8, 2015

Xavier Strickland's parents have hired the Sam Bernstein Law Firm. WDIV reports on the case.

May 20, 2015

Judge Daphne Means Curtis said it was the "worst injury she has ever seen." Attorney Mark Bernstein said it's unclear how much money can be collected...

December 30, 2014

"The recipient is largely cured... it's a second chance for somebody..." said Mark. "There is no greater gift you can give."

December 10, 2014

The Sam Bernstein Law Firm working on behalf of a client who was mauled by a pack of dogs while the owner ran away. The victim lost three limbs.