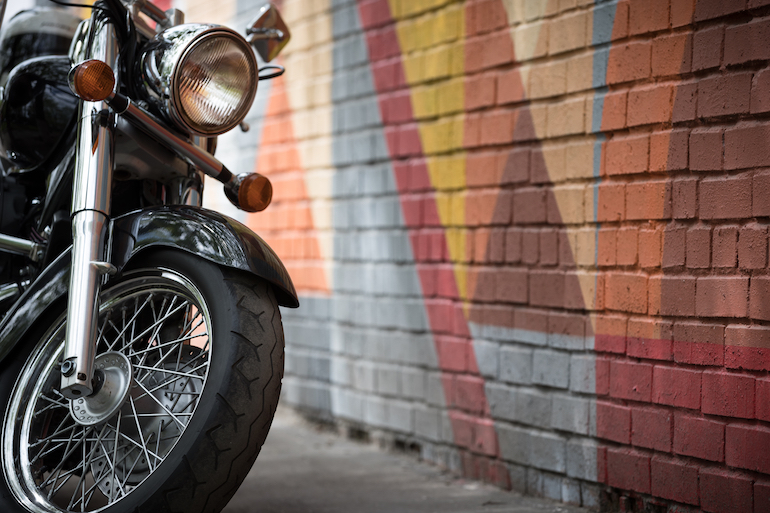 What to Expect From a Motorcycle Death Case in Michigan
October 11, 2018
UPDATE: Michigan's New No-Fault Law went into effect July 1, 2020. The information on this page was written prior to the change in the law and may be out of date. Please visit https://callsam.com/no-fault-law/ for updated information on the new No-Fault law in Michigan.  
Last year, 140 people died in motorcycle accidents in Michigan. While the exact cause of many of these accidents is unknown, here are some of the reasons identified in the Michigan State Police 2017 Year End Traffic Crash Statistics report:
41 deaths were alcohol-related.
27 involved drug use.
12 motorcyclists died when they hit a deer or swerved to avoid one.
8 were the result of distracted driving.
While this death toll is down from the previous year, bikers know that motorcycle accidents usually result in more fatalities and serious injuries than auto accidents, due to the lack of protection from the road and from other vehicles.
If you have lost a loved one in a motorcycle accident, you know the grief and desolation such a loss brings to the entire family. You are likely dealing with the enormous volume of paperwork and tasks inherent to the death of a family member.
While nothing can bring back the person you lost, the right motorcycle accident attorney can help you and your family through this difficult time by dealing with the insurance companies, and fighting for the compensation you are entitled to.
Why Are Motorcycle Death Claims So Complicated?
The primary reason motorcycle accident claims are complicated is Michigan's no-fault insurance law, which does not categorize motorcycles as motor vehicles. Therefore, motorcyclists do not have the same coverage and protection that motor vehicle policies provide. The PIP (Personal Injury Protection) coverage that pays medical bills and rehabilitation when someone is injured in an auto accident is not included in standard motorcycle insurance policies.
Instead, a typical motorcycle insurance policy provides liability coverage for bodily injury and property damage only. When a motorcycle driver or passenger is injured in an accident that does not involve a motor vehicle, such as colliding with another motorcycle, running into a tree or hitting a deer, there are no insurance benefits under no-fault motorcycle law. If a motorcycle operator or passenger is injured in a crash involving a motor vehicle, they may seek no fault benefits, which typically come from the insurance company that insured the motor vehicle.
For these reasons, Michigan insurance companies are required by law to offer optional motorcycle PIP coverage for accidents that do not involve another motor vehicle; however, not all motorcyclists opt to purchase such coverage.
What Should I Expect From a Michigan Motorcycle Accident Lawyer?
There is no "one size fits all" when it comes to motorcycle accidents. Each case is unique, with its own set of facts and circumstances. Therefore, it is impossible to predict how long it will take to resolve a claim, or what the final monetary settlement will entail.
One certainty is the importance of hiring an experienced motorcycle accident lawyer, one who is familiar with the complex insurance regulations and legal issues regarding motorcycle death claims. A qualified attorney will evaluate your specific situation and prepare a case that will result in the best possible outcome for you and your family.
"Losing a loved one is a devastating experience," says Mark Bernstein of The Sam Bernstein Law Firm. "Our competent and caring motorcycle accident lawyers are here to help by handling every aspect of your claim and obtaining the compensation you and your family deserve. We call it the Bernstein Biker Advantage."
With more than 600 years of combined experience, our legal team has helped countless accident victims in Michigan.
Motorcycle accident law is complicated, but finding the right attorney is simple. Before signing any papers from your insurance company, call us immediately if you or a loved one is injured in a motorcycle accident.
Call 1-800-CALL-SAM today for a free no-obligation consultation.
Sources:
https://www.michigan.gov/documents/msp/2017_Year-End_for_Web_621451_7.pdf