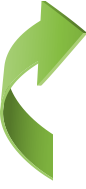 Client Resources
Resource Guides
Thank you for choosing our firm to handle your case! With more than 600 years of combined experience, our attorneys are ready to get to get to work and fight for the benefits you and your family deserve.
What It Means To Have The First Family of Law On Your Side:
We will always make it easy to get answers and help
You should always be able to get a FREE legal consultation
We always put you, the client, first
We will always give you honest advice and counsel
We will treat you with honor and integrity
We will work tirelessly to maximize the value of your case
We will return your phone calls and emails promptly
The following resources have been designed specifically to help you through the legal process. These resources will help explain how your case will proceed, how to manage your social media profiles while your case is ongoing and will help familiarize you with our firm and our history of winning.