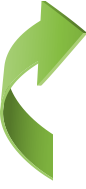 Who Would I Work With?
Who Would I Work With?
To protect you and your family in difficult times, it takes a compassionate and trustworthy team of exceptional attorneys, legal assistants, investigators, and administrators. Every person in our firm is committed to going above and beyond.
An experienced trial lawyer, sometimes more than one, is assigned to you from the minute we start working on your case.  As the case proceeds, additional team members may be added to bring more specialized talent to work on your case.
We promise to thoroughly explain your rights, keep you informed as your case proceeds, and always answer any questions you may have.
Learn more about our employees on Our Team page.