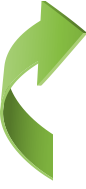 New No-Fault Law
New No-Fault Law
An Overview of Michigan No-Fault Law Changes
The Michigan legislature has made sweeping changes to the current no-fault insurance system. The primary goal of the reform is to reduce Michigan's high premiums by giving vehicle owners a wider range of coverage options.
Here are the main highlights of the no-fault reforms, which are discussed in the videos below:
1) Vehicle owners can lower their insurance rates by selecting from different tiers of Personal Injury Protection (PIP) coverage.
Currently, PIP benefits provide unlimited medical coverage for vehicle owners who are injured in a crash. This coverage also pays a portion of lost wages, attendant care and replacement services such as housework, shopping or yard work.
Under the new system, motorists can choose from one of the following PIP coverage options:
Unlimited PIP coverage (same as the current system)
$500,000 cap
$250,000 cap
$50,000 cap – for those covered by Medicaid
Opt-out of PIP coverage – only for those covered by Medicare or another insurance company that covers auto accident injuries.
2) Non-driving factors will no longer affect premium costs.
The current system bases insurance rates on factors such as zip code, gender, occupation, education, credit score and other elements unrelated to driving. Under the new system, these kinds of factors will not be considered in determining policy rates.
3) New tort threshold for vehicle damage will increase from $1,000 to $2,000.
4) Compensation minimums will increase for non-economic damages such as "pain and suffering."
The current system allows accident victims to collect up to $20,000 per person and up to $40,000 per accident ($20,000/$40,000).
Under the new law, minimums will increase to $50,000 per person and $100,000 per accident ($50,000/$100,000).
Vehicle owners will also have the option of purchasing a policy that provides up to $250,000/$500,000 for non-economic damages.
5) The new no-fault laws will take effect July 1, 2020.
Other changes to the current laws include new guidelines for health care providers to prevent overcharging for accident-related medical services.
Direct Dial Phone

(888) CALL-SAM
(888) 225-5726

Fax

(248) 737-4392