PROJECT CLEAN SLATE: EXPUNGING CRIMINAL RECORDS ALLOWS DETROITERS ACCESS TO BETTER JOBS, HOUSING AND EDUCATION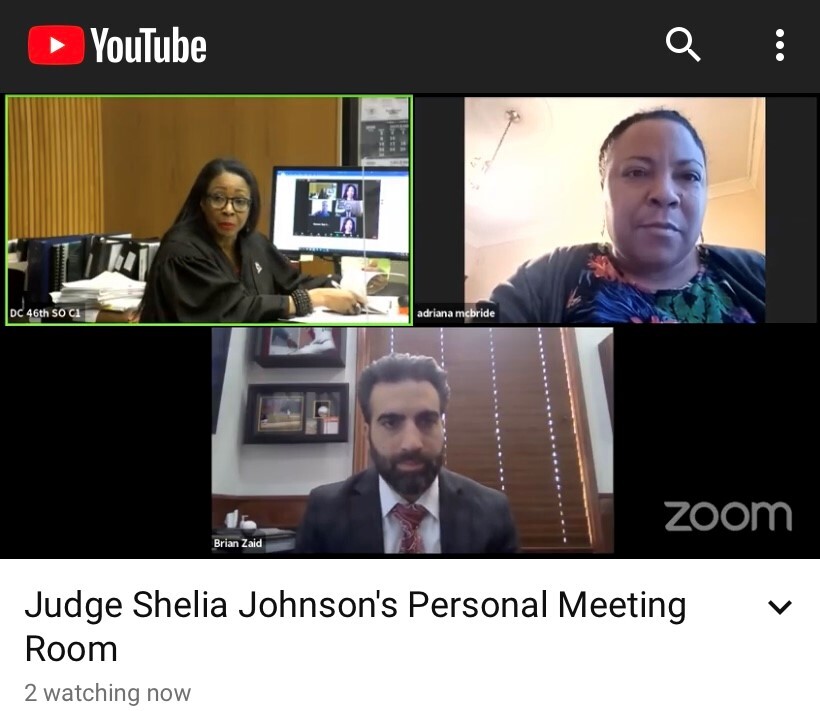 Summary
When offered the opportunity to help eligible Detroit residents improve their lives by having their criminal records expunged through Project Clean Slate, our attorneys enthusiastically volunteered. An initiative started by Mayor Mike Duggan and the City of Detroit, Project Clean Slate helps Detroiters clear their criminal records to create better opportunities for employment, education, and housing. The program is free for Detroit residents.
Why is Project Clean Slate Important?
It goes without saying that a criminal conviction can negatively impact many facets of an individual's life. Employment opportunities are scarce, and the stigma of a conviction follows most people around for their entire lives. In addition to impacting employment opportunities, a criminal record also negatively affects other important aspects of an individual's life, including the ability to travel freely, obtain federal student aid, qualify for low-income housing, and volunteer. With all of those restrictions, it can be challenging for an individual with a record to truly move beyond the mistakes of their past; many have a hard time making ends meet. Having a criminal conviction expunged is truly life-changing for many.
Expungement can greatly assist residents in many ways, but one of the greatest benefits of expungement is that it expands employment opportunities. For example, 90% of Detroit residents who have sought expungement services through Project Clean Slate cited new or better employment as their primary reason for seeking expungement. Additionally, a University of Michigan study from 2019 found that people typically see a 23% wage increase just one year post expungement.
New Legislation Enables More Detroiters to Qualify for Expungement
It's clear how important an expungement program like Project Clean Slate is to the community. On April 11, 2021, bi-partisan legislation expanded expungement eligibility to an additional 86,000 Detroiters. Now, over 168,000 Detroiters are eligible to seek expungement.
Helping so many people obtain the expungements they are entitled to is a massive undertaking. After meeting strict eligibility criteria, applicants must attend a hearing before a judge, which could include challenges from prosecutors or survivors. Many people do not seek expungement because they find the process too overwhelming to handle on their own and cannot afford to hire an attorney.
Attorneys from The Sam Bernstein Law Firm, along with volunteers from other local firms, generously donate their time and expertise to attend expungement hearings and provide legal support. Their devotion helps make it possible for Project Clean Slate to fulfill its important mission.
"I'm proud of our staff for exemplifying our staunch commitment to public service," says president and managing partner Mark Bernstein. "When the lives of individual citizens improve, their families and communities share the benefits. That's what it means to make a difference."
Eligibility for Project Clean Slate is limited to City of Detroit residents who meet certain qualifications. Traffic offenses such as DUIs, OWIs and driving with a suspended license are not eligible. In addition, it must be five years since the applicant's last conviction, release from incarceration or discharge from probation or parole, whichever occurred last.
Project Clean Slate also partners with Detroit at Work Career center offering free personalized advice, job training and connections to employers. Referrals to resources for help with suspended driver's licenses, child support, poor credit history, housing assistance and mental health and substance abuse services are also available.
"I'm honored to be part of such a worthwhile program," said Mark Bernstein, an attorney at The Sam Bernstein Law Firm. "These clients have made positive changes and are trying to move on. Yet, because of their past mistakes, they're unable to get good jobs or decent housing. Helping them get a second chance at a better life is immensely gratifying."
Project Clean Slate is free and available to Detroit residents. To register and find out more on eligibility, please visit www.detroitmi.gov/projectcleanslate.
Additional Resources:
Lakeshore Legal Aid:
Legal Aid and Defenders Association

(313) 967-5800 or (877) 964-4700
HAVE YOU BEEN INJURED?
---
Get The Bernstein Advantage® today!
Free. Simple. Quick.