Camp Lejeune Water Contamination Lawsuit
If you or a loved one were stationed at Camp Lejeune Military Base between the years of
1953 an 1987 contact The Sam Bernstein Law Firm today!
CAMP LEJEUNE VETERANS MAY RECEIVE COMPENSATION FOR ILLNESS CAUSED BY CONTAMINATED WATER SUPPLY
---
If you or a loved one suffered harm from the toxic water at Camp Lejeune, you may be entitled to significant compensation. A new law entitles veterans and other individuals to file claims against the U.S. government for diseases caused by the contaminated water supply at Camp Lejeune between 1953 and 1987.
Even if your illness took decades to develop, our experienced legal team is ready to fight for your rights and win the compensation you deserve.
Contact us today to learn how we can help you and your family.
Get The Bernstein Advantage® today.
WHAT CAUSED THE WATER CONTAMINATION AT CAMP LEJEUNE?
---
Camp Lejeune, a 246-square mile U.S. Marine Base Camp in Jacksonville, North Carolina, was established in 1942. Almost 40 years later, in 1982, Marine Corps officials discovered two of the eight water treatment plants on the base were supplying water with toxic levels of certain VOCs (volatile organic compounds).
Research by the Agency for Toxic Substances and Disease Registry (ATSDR) found levels of certain toxins such as perchloroethylene (PCE), trichloroethylene (TCE), benzene and vinyl chloride were 240 to 3,400 times higher than EPA safety standards allowed.
Scientists determined the water at the Tarawa Terrace treatment plant was contaminated by chemicals from a nearby dry cleaning facility, while several factors contributed to the contamination at the Hadnot Point treatment plant, including storage tank leaks and unsanitary disposal procedures.
As a result, hundreds of people who drank, cooked with or bathed in the contaminated water during the specified time period subsequently developed various forms of cancers and other serious medical conditions. In addition, many pregnant women suffered miscarriages or had babies born with birth defects as a result of the toxic water.
Submit the simple form to the right for a free consultation now.
WHAT IS THE CAMP LEJEUNE JUSTICE ACT OF 2022?
---
The Camp Lejeune Justice Act of 2022 is a bipartisan bill that allows victims to file claims against the U.S. government for damages resulting from exposure to the contaminated water.
Anyone who lived, worked or spent time at Camp Lejeune for at least 30 days between August 1, 1953 and December 31, 1987 may sue for compensation, including those who were in utero during this period.
According to the bill, the "burden of proof" is on the plaintiffs, who must demonstrate that exposure to the contaminated water at Camp Lejeune caused their subsequent illnesses and/or deaths.
In addition, the evidence showing the correlation between the victims' exposure to the toxic water supply and the resultant harm they suffered is sufficient to conclude that:
A causal relationship exists; or
A causal relationship is at least as likely as not
Furthermore, the bill prohibits the United States from asserting specified governmental immunity in order to avoid responsibility.
As in all personal injury lawsuits, proving you were harmed as a direct result of someone else's negligence involves a complicated legal process. This is why we urge Camp Lejeune victims to contact us immediately to ensure the most successful outcome.
WHO IS ELIGIBLE TO SUE FOR COMPENSATION?
---
Veterans and family members (or their legal representatives) who lived, worked, or otherwise spent time at Camp Lejeune for at least 30 days during the period from August 1, 1953 through December 31, 1987, are eligible to file claims for compensation. Individuals who were in utero at Camp Lejeune for 30 days during the specified time period and later developed medical conditions related to the contaminated water are also eligible.
Contact our team of experienced personal injury attorneys to find out if you are eligible to receive compensation and to answer any questions you may have. The consultation is free!
WHAT ARE THE MOST COMMON ILLNESSES ASSOCIATED WITH THE CONTAMINATED WATER AT CAMP LEJEUNE?
---
Several types of cancer and other serious medical conditions have been linked to the contaminants that were present in the Camp Lejeune water supply.
Here are some examples:
Bladder cancer
Breast cancer
Esophageal cancer
Hepatic steatosis
Infertility
Kidney cancer
Leukemia
Liver cancer
Lung cancer
Miscarriage
Multiple myeloma
Myelodysplastic syndromes
Neurobehavioral effects
Non-Hodgkin's lymphoma
Renal toxicity
Scleroderma
Parkinson's disease
WHAT KIND OF SETTLEMENT CAN I EXPECT FROM A LAWSUIT?
While every case is different, personal injury settlements are generally based on the severity of harm a victim suffers as a result of the at-fault party's negligence. Serious illnesses such as cancer usually cause ongoing financial and emotional distress for victims and their families.
In these instances, settlements usually include two types of compensation: direct expenses and intangible damages.
Direct expenses include medical care and related services such as nursing care, rehabilitative therapy, in-home assistance and medication. In addition, compensation may include lost wages as well as future income. When an illness ends in death, the survivors may be entitled to additional remuneration.
Intangible damages, also known as pain and suffering, are intended to compensate victims and families for the physical and emotional distress they endure.
WHAT SHOULD I DO IF I BECAME SICK FROM THE CONTAMINATED WATER AT CAMP LEJEUNE?
If you or a loved one were harmed by exposure to the contaminated water supply at Camp Lejeune, contact us immediately.
We believe those whose negligence causes harm to others should be held accountable, even the U.S. government. Each victim has only one voice, but with the support of our experienced legal team and vast resources, every voice is amplified to achieve a successful outcome.
WE FIGHT TO WIN THE COMPENSATION YOU DESERVE!
We are Michigan's most experienced personal injury law firm with over 800 years of combined legal experience. Our team of attorneys are standing by ready to fight for the compensation you deserve. Don't let the legal clock run out!
To start your case today, click here or call 1-800-CALL-SAM for a free, no-obligation remote consultation from the safety and comfort of your home. We treat all of our clients like family and with our No Fee Guarantee® you'll never pay a single fee until we win your case. That's The Bernstein Advantage®!
OUR COMMITMENT TO VETERAN SUPPORT
Serving those who have served is a long-standing commitment we take seriously at The Sam Bernstein Law Firm. Supporting military veterans is a passion of ours since many of our clients and members of our team have either served themselves or are part of military families. That's why we've focused on creating community service projects to give back to veterans who have already given so much.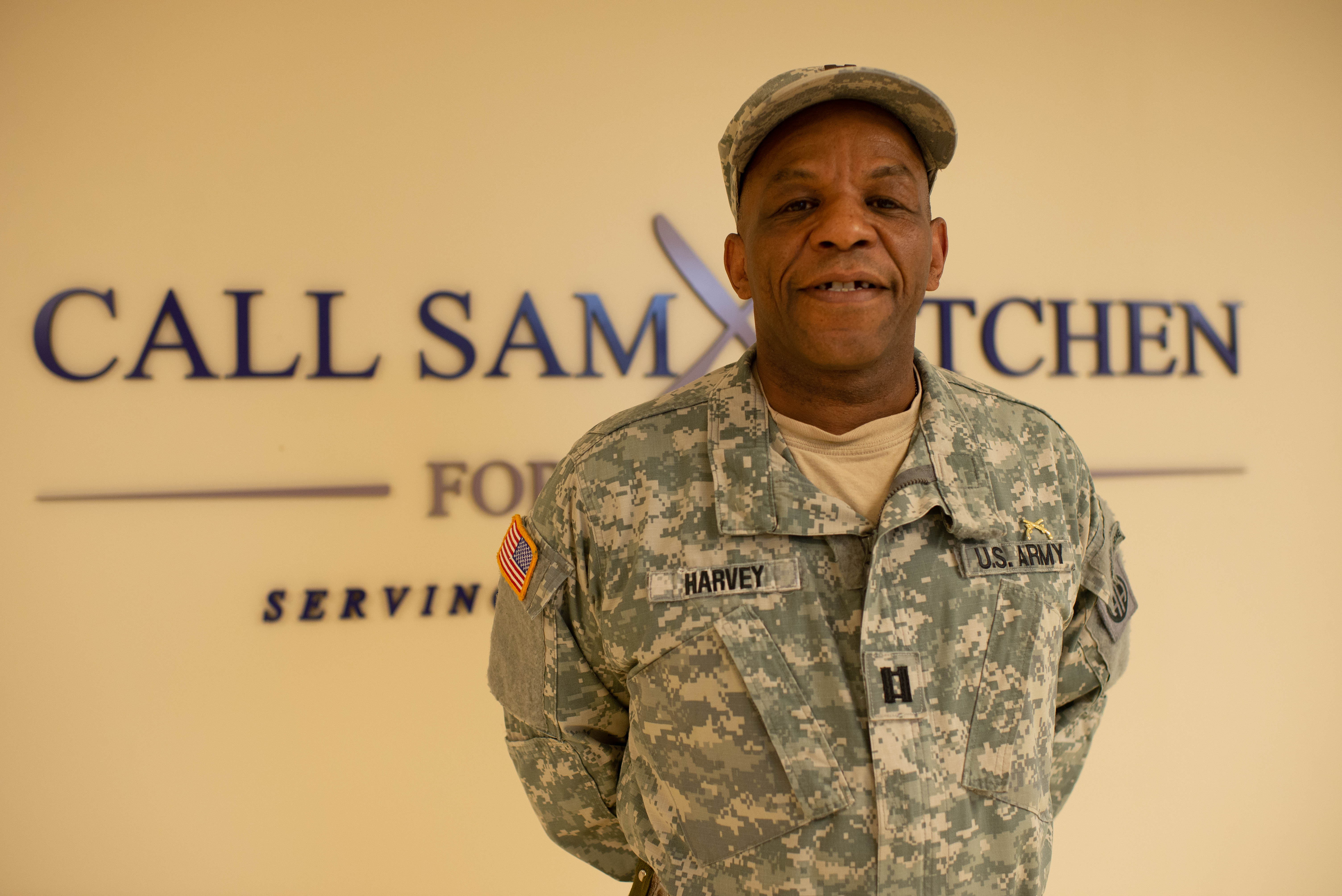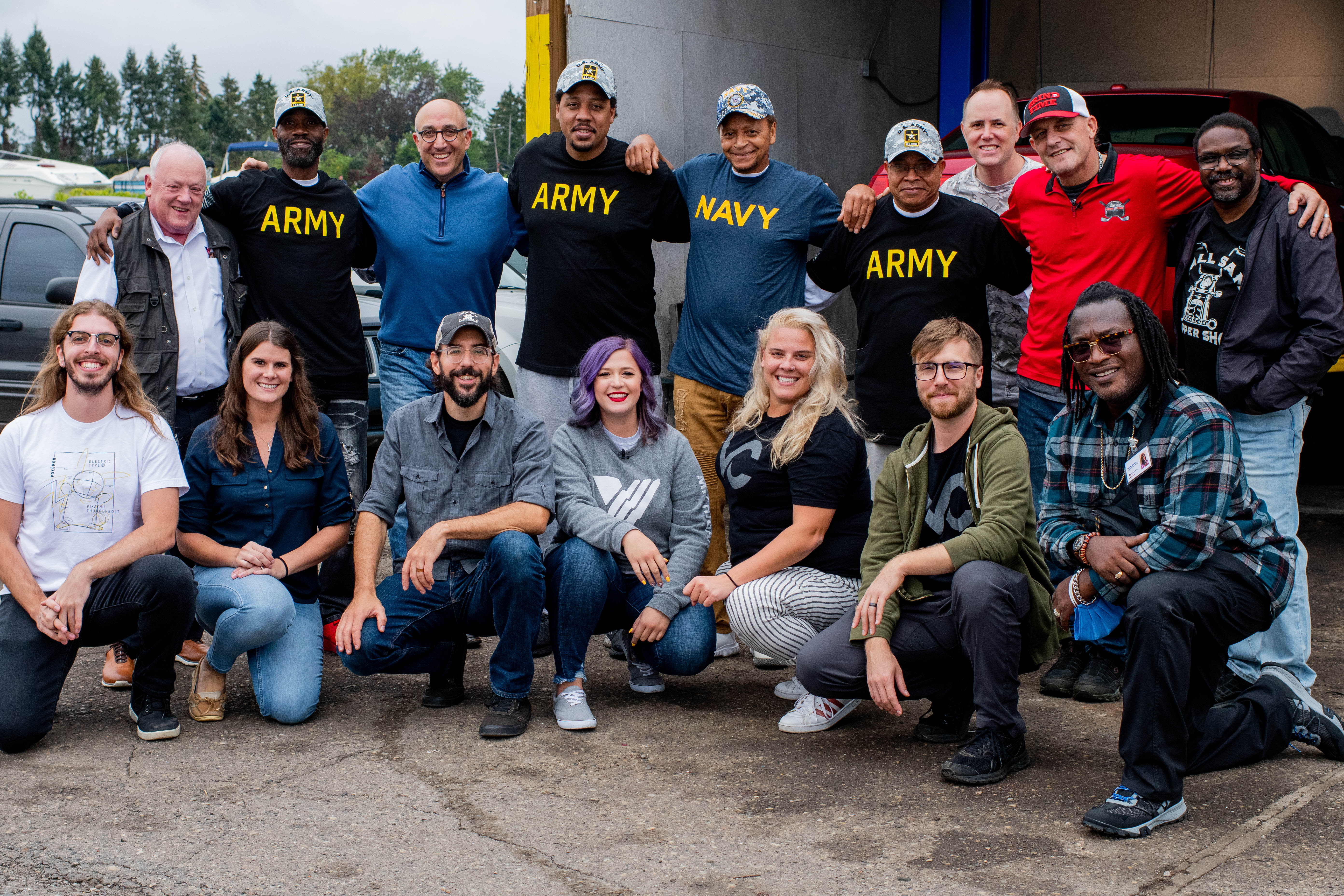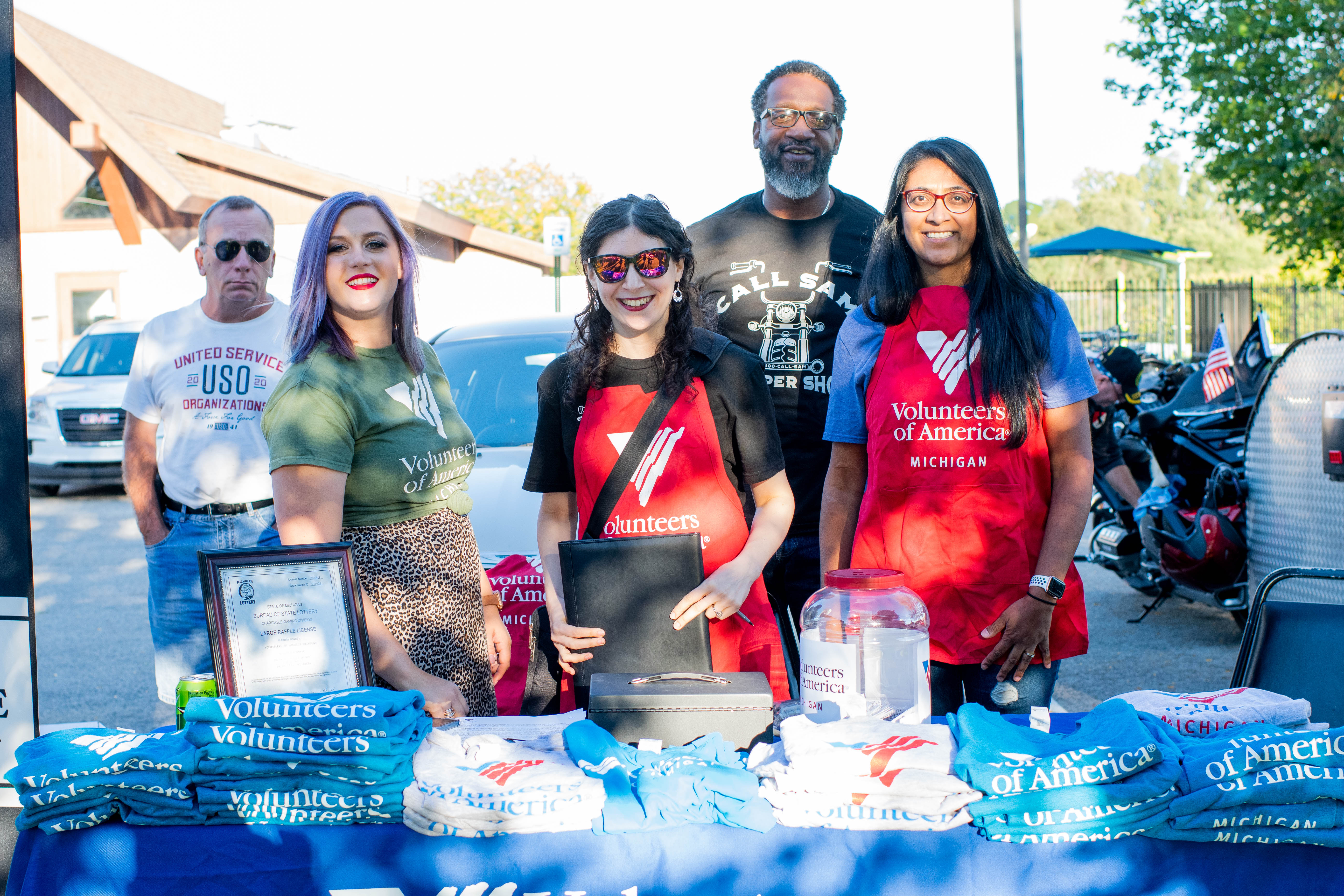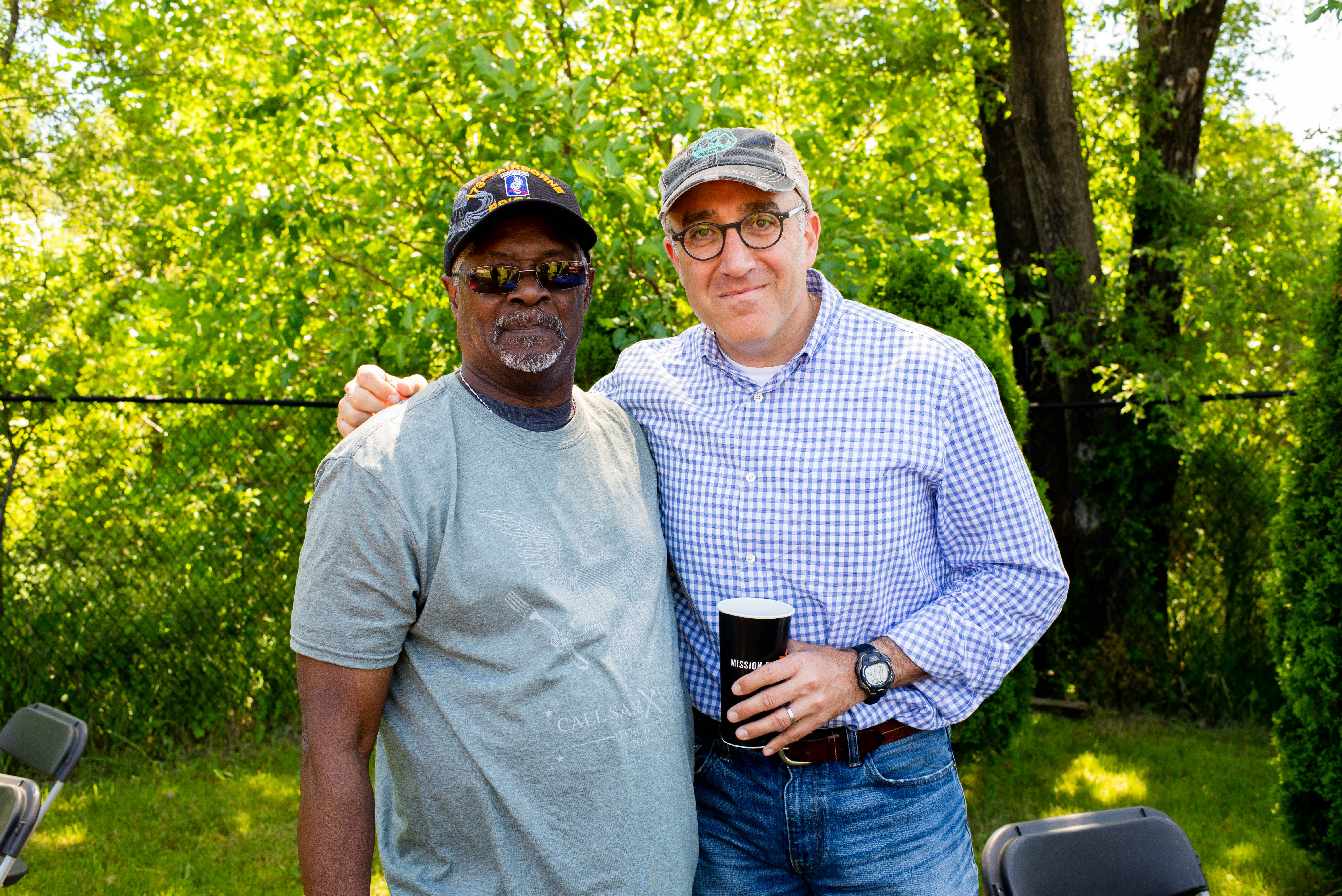 "THEY KEPT ME UPDATED."
- Veronica, Actual Client

"I WILL BE FOREVER GRATEFUL."
- Tim, Actual Client

"I FELT LIKE I WAS A PART OF THE FAMILY"
- Terrence, Actual Client

"VERY PROFESSIONAL & KNOWLEDGEABLE"
- Sherry, Actual Client

"PASSIONATE, COMPETENT, COMMITTED"
- Actual Client

"THEY STAND BY THEIR WORD."
- Actual Client

"KIND & COMPASSIONATE"
- Nancy, Actual Client

"YOU CAN TRUST THEM 100%."
- Michael, Actual Client

"HONEST, CARING, SUPPORTIVE."
- Janice, Actual Client

"THEY TOOK PERSONAL INTEREST IN ME."
- Janice, Actual Client

"I KNEW I WAS IN GOOD HANDS"
- Jerry, Actual Client

"NUMBER ONE PERSON I'D RECOMMEND."
- Actual Client

"SAM'S GOT YOU COVERED."
- Chris, Actual Client