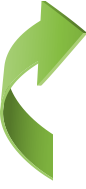 The Bernstein Advantage® & No Fee Guarantee®
The No Fee Guarantee

The Bernstein Family

CBS – YMCA Swims

Symbolic $100 Million Judgment

What Happens When You Call Sam
The Bernstein Advantage®
Insurance companies work hard to defeat every claim. The Bernstein Advantage® means that you don't have to face the insurance company alone.
We put over 600 years of collective legal experience in your corner against the insurance company.
Almost half a century ago, attorney Sam Bernstein founded our firm based on simple principles… Today these simple principles represent the foundation of the Bernstein Advantage®:
It should be easy to get answers and help when you or a loved one is injured
You should always be able to get a FREE legal consultation
Always put the client first
Always give honest advice about each case
Always return phone calls promptly
Work ethic
We hold an unwavering commitment to representing people in their greatest hour of need. Every day, each member of our staff goes above and beyond to do everything possible to help our clients. We listen to their concerns, answer their questions, explain their options, and fight for their rights.
This commitment, which is the bedrock of our firm, began in 1969 when a young and courageous lawyer decided to create his own firm dedicated to helping the victims of personal injury accidents.
When the Sam Bernstein Law Firm was established, it quickly earned a reputation for honesty, diligence, and client commitment. This reputation has solidified over the years with the continued pledge to listen to our clients, answer their questions, explain their options and fight for their rights.
Today, with Sam and his children Mark and Beth leading the firm, our client-focus has never been stronger. We remain devoted to the same values and principles upon which the firm was founded. Today those principles extend to the work we are doing in local, regional, and national communities.
If you or a loved one needs legal help, talk with an experienced lawyer immediately. Please submit a simple, free consultation form now.
Get The Bernstein Advantage® today.
The No Fee Guarantee®
The No Fee Guarantee® is our promise that if we don't collect money for you, you don't owe us an attorney fee. If there is no recovery, there is no fee.
We don't get paid unless you do. It's that simple. We will do our best every single day to make sure you get every dollar you deserve.
Put over 600 years of collective experience in your corner against the insurance company.
Get a quick, free consultation – and the No Fee Guarantee® – submit a simple, free consultation form now. We are ready to help you today.
Michigan Ethics rules require us to inform you that costs remain the client's responsibility.
Our Mission Statement & Guiding Principles
We are a compassionate law firm that honors a family tradition and spirit of service to our clients and community. We help each other to do our noble work that serves justice, strengthens our organization, enriches our lives, and helps people.
We Do The Right Thing.  Our clients trust us and we honor this trust in everything we do. The ends never justify the means. We act ethically and honestly. Always.
We Care About Our Clients, Each Other, and Our Community. We bring empathy and compassion to our work. We respect our clients and each other. We treat our clients and each other with dignity and respect. We are committed to a more just, fair and compassionate community.
We Work Hard To Give Great Service and Solve Problems. We work hard with our minds, our hearts and our hands. Quality service is a dignified and honorable pursuit. We approach every client interaction as an opportunity to exceed expectations. We are proactive, pay close attention to details and know that efficient consistency is key. There are no shortcuts to getting our job done right. We understand that the right resources are essential to be effective and productive.
We Have Fun. We believe that having fun is seriously important. Our work can be heavy on the mind and heart so we seek ways to laugh together, celebrate our work and each other.
We Take Pride In Our Work. We are engaged in noble work: helping people. We are proud of our work, ourselves, each other and our history.
We Hold Ourselves and Each Other Accountable. We appreciate the extraordinary impact of our work on our clients, each other and our community. We take ownership and responsibility for our actions. We recognize that our success depends on each other and our individual actions reflect this fact.
We Communicate. We are open, honest, and thoughtful in the way we communicate with our clients, each other and our community. We set clear expectations and provide constructive, meaningful evaluation. We work to establish policies, systems and structures that encourage clarity in expectations and responsibilities. We are not afraid to ask for help.
We Promote a Culture of Innovation, Learning, and Creativity. We strive to do everything better tomorrow than today through training, teaching, self-reflection and learning. We invest in ourselves and take careful risks.
We Are Passionate About Public Service. We embrace our tradition of public service. We know that our success enables this essential work.