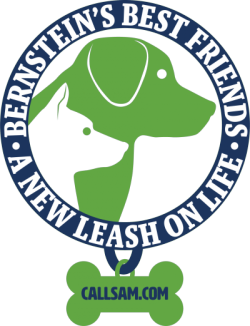 Bernstein's Best Friends: A New Leash On Life
In partnership with Michigan Humane, we are proud to bring you our brand-new web series called Bernstein's Best Friends: A New Leash On Life. We're learning the right way to care for our beloved pets along with helping YOU become the best pet owner you can be!
Tune in to our social platforms and check out the episodes below as we discover everything Michigan Humane contributes to our community through their extraordinary services to our pets. Plus, you'll get to follow along on the path to adoption for some very lucky (and cuddly) animals!
training tips & tricks From Michigan Humane
It's unfortunate, but dog bites do happen. We see it all the time through the work our firm does on a daily basis. However, it's the dog owner's responsibility to make sure their dog is comfortable and never put in a situation where they could potentially bite a person, or another dog.
That's why we've partnered with Michigan Humane to help educate everyone on how they can be the best dog owner possible. Hear the training tips and tricks straight from the pros in the videos below.