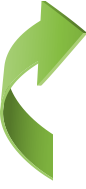 Public Service
We are passionate about public service.
Our Public Service Division fights to make sure that everyone gets a fair shake. Our team is dedicated to working on complex litigation related to excellence in education, access to mass transportation and advocacy on behalf of the disabled.
This division represents the most vulnerable members of our community including children, seniors, and the disabled, winning landmark civil rights claims.
One of its unique features is that it never charges a fee for services. These clients never pay a fee. We support this work as a central element of our mission to provide access to the legal system for individuals and organizations fighting to make communities more fair and just.
In the community, our Public Service Division develops, executes and funds a program that raises awareness about issues including bullying, violence in schools, distracted driving, and poverty. In classrooms across Michigan, our Public Service Division supports the work of colleagues who teach public service and civil rights related material. In the public policy arena, we work to contribute to programs that thoughtfully address the most complex issues facing the communities we serve including education, income inequality, disability rights, and fairness for every Michigan family.
In addition to this pro bono legal work, we are active in a wide variety of community philanthropic endeavors. Our lawyers work with, serve on the boards of, and even run, many types of civic, community, cultural, governmental and educational institutions.
Making a difference is not just a slogan. For our entire firm, it is a way of life.