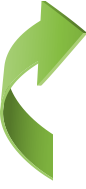 Is This For Me?
Michigan Accident Victims
Attention Michigan accident victims: the selection of your attorney is often the first decision about which you have 100% control.
It is also one of the most important decisions you will ever make.
Our firm has championed the cause of seriously injured accident victims for three generations.
Many people throughout Michigan and the rest of the United States are familiar with the warmth and professionalism generated by our firm. For almost half a century, we have honored the tradition of Mandell Bernstein in fighting for injury victims who need highly-qualified legal help.
We have helped over 100,000 Michigan personal injury clients and recovered over $500 million in damages.
We bring the significant academic and professional accomplishments of experienced personal injury attorneys to work on behalf of our clients.
We are proud of the exceptional team of legal assistants and other professionals dedicated to the service of our clients.
Our attorneys have a combined total of over 500 years of experience representing accident victims.
Many of our current clients were referred to us by other satisfied clients whom we helped in the past. Other attorneys and even insurance company employees have referred friends and family members to our firm, confident that an extraordinary team of professionals would handle their claims.