Detroit Lions Football Game Ticket Giveaway
Are you ready to experience the thrill of Detroit Lions football like never before? With our Detroit Lions Ticket Giveaway, your passion for the game could score you four tickets to see the action in person!
It's estimated that only 3% of all NFL fans* have ever attended a game in person. The Sam Bernstein Law Firm is setting out to break this statistic for the other 97% of fans! We're giving away Four (4) tickets to each Detroit Lions home game. That's right, FREE tickets to witness the heart-pounding action of the Detroit Lions live at Ford Field!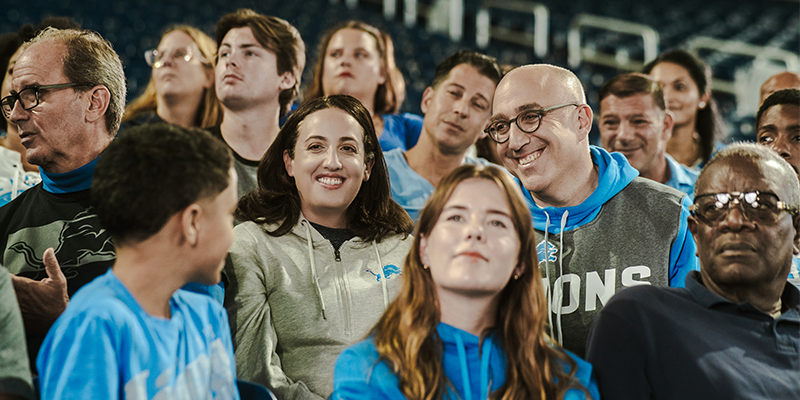 Our family has been cheering on the Detroit Lions for generations. Now we want to help your family make those same memories. If you or your family have never attended a Detroit Lions game, enter below to win tickets to show off your Lions pride!
To enter for your chance to win a prize package, please complete the following steps: