CALL SAM KITCHEN FOR VETERANS
SERVING THOSE WHO SERVED
The veterans who served our country with courage and commitment should be welcomed home, treated with dignity, and given the resources they need to transition back into civilian life. The fact that so many veterans are homeless or living in poverty is a national tragedy.
That's why we partnered with Volunteers of America Michigan (VOAMI) and the Detroit Pistons to help end veteran homelessness and hunger through The Call Sam Kitchen for Veterans. The Call Sam Kitchen for Veterans serves hot meals 365 days per year to homeless veterans who have bravely served our nation.
VOAMI is always in need of volunteers and donations. Below are some of the various ways that you can help make a difference and support those who have sacrificed so much to keep us safe. Together, we can restore veteran housing facilities and provide food and other essentials to help homeless veterans.
"We believe our veterans deserve better treatment after selflessly devoting themselves to serving our country, so we decided to do something to improve their plight," said Mark Bernstein of The Sam Bernstein Law Firm. "Our entire staff, including the numerous veteran family members who work in our office, are enthusiastic about helping veterans through this worthwhile project."
HOW YOU CAN MAKE AN IMPACT
Right now, our veterans are struggling more than ever. The Call Sam Kitchen for Veterans is no different. Veterans have always worked as a team.
An estimated 40,056 veterans across the country are homeless on any given night, without the food, shelter, and support they need to overcome the neglected assistance transitioning into everyday life. At The Call Sam Kitchen, whether you're volunteering, providing needed supplies or making a donation, you are driving change in the lives of Michigan Veterans. From spare change to spare time, you too can make a difference in your own community.
Learn more about what you can do today in the links below: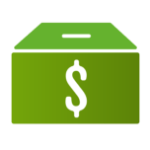 MAKE A MONETARY DONATION
The Sam Bernstein Law Firm matches donations up to $500 each week. We guarantee that 100% of all donations, as well as our matching funds, goes directly to VOAMI to help.
DONATE MONEY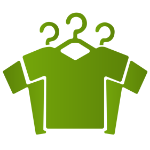 DONATE SUPPLIES
Donations of bedding, towels, cold weather items, kitchen utensils and non-perishable food items, as well as clothing and toiletries, are always needed and appreciated.
DONATE SUPPLIES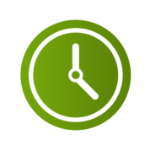 VOLUNTEER TO SPEND TIME
It takes a lot of work to prepare and serve three meals a day to our deserving veterans. Just a few hours of your time can make a world of difference to the veterans who count us.
HELPFUL RESOURCES
U.S. Department of Veterans Affairs
U.S. Department of Labor Veterans' Employment and Training Service (VETS)
Map of Volunteers of America Michigan Veteran Services
National Coalition for Homeless Veterans
CALL SAM KITCHEN VETERAN INTERVIEWS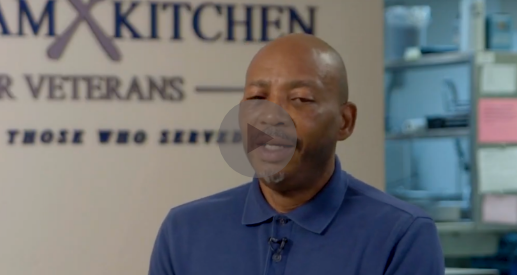 TROY YOUNG
United States Army, Specialist 4 (1983-1986)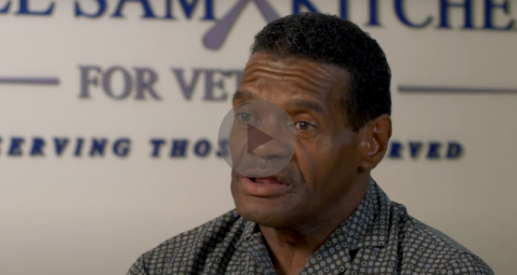 SHERIDAN MARTIN
US Air Force, Technical Sergeant (1974-1986)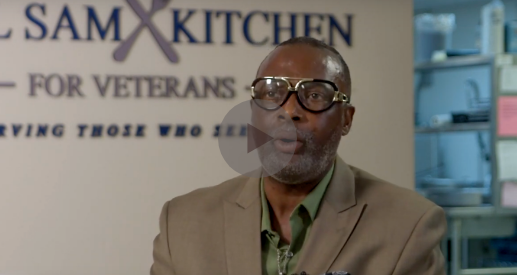 GARY SMITH
US Army, E5 Buck Sergeant (1977-1982)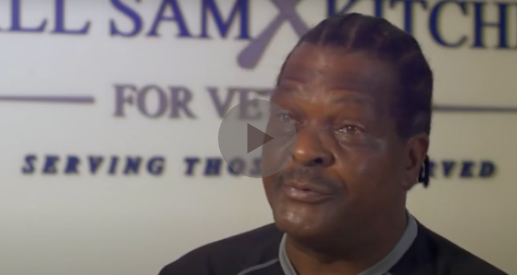 KENNETH WILLIAMS
US Army, Field Wireman (1975-1977)
HAVE YOU BEEN INJURED?
---
Learn more about the legal services our team of injury lawyers provide, and get The Bernstein Advantage®, today!