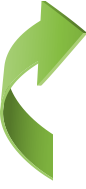 Call Sam Kitchen for Veterans – VOAMI
"…how honorable they are."
Call Sam Kitchen for Veterans
Serving Those Who Served
The veterans who served our country with courage and commitment should be welcomed home, treated with dignity and given the resources they need to transition back into civilian life. The fact that so many veterans are homeless or living in poverty is a national tragedy.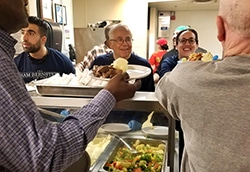 To help improve this bleak situation, The Sam Bernstein Law Firm is proud to partner with Volunteers of America Michigan (VOAMI) to help end veteran homelessness and hunger. Together, we have been restoring veteran housing facilities and providing food and other essentials to help homeless veterans.
Our firm started working with VOAMI in 2017, providing funds to repair the veteran housing facility in Detroit and purchasing needed supplies such as bedding, clothing and toiletries.
When funding for the facility's kitchen was drastically cut in 2018, we increased our involvement by establishing the Call Sam Kitchen for Veterans. Our staff will be volunteering in the kitchen throughout the year, serving those who have bravely served our nation.
"We believe our veterans deserve better treatment after selflessly devoting themselves to serving our country, so we decided to do something to improve their plight," said Mark Bernstein of The Sam Bernstein Law Firm. "Our entire staff, including the numerous veteran family members who work in our office, are enthusiastic about helping veterans through this worthwhile project."
Volunteers of America Michigan (VOAMI)
Volunteers of America (VOA) has been working with our country's veterans since World War I. In Michigan, VOAMI is the largest private provider of services for veterans.
VOAMI provides housing services for veteran families, transitional housing for homeless veterans and employment assistance.
Dedicated VOAMI staff and volunteers help veterans gain access to programs that offer case management and employment assistance, as well as physical and mental health services provided by local VA hospitals.
Comprehensive employment and training programs, with coordinated case management, are designed to help veterans overcome employment barriers and become self-sufficient.
VOAMI also offers support services for low-income veterans and their families, including case management and legal assistance. These services include housing assistance to prevent homelessness in addition to direct aid with rent, utilities, moving costs and other necessary expenses.
Startling Statistics on Veterans and Homelessness
According to the U.S. Department of Housing and Urban Development (HUD), an estimated 40,056 veterans across the country are homeless on any given night. The number of younger homeless veterans is increasing.
Veterans make up 20% of the male homeless population.
Of these homeless veterans:
51% have disabilities
50% have serious mental illness
70% have substance abuse problems
Our Veterans Need Your Help Today
Please help us improve the lives of Michigan veterans by clicking on one or more of the links below:
Make a monetary donation.

To make your contribution count even more, The Sam Bernstein Law Firm is matching up to $500 in donations each week. 100% of your donation and our match will go to VOAMI to help veterans.

Donate supplies.

Items such as linens, cold weather items, bedding, kitchen utensils, non-perishable food items, clothing and toiletries are needed and appreciated. For more information on donating supplies, please contact Laura LeBlanc

Volunteer to spend time with veterans in the Call Sam Kitchen.

VOAMI serves 3 meals a day, 365 days per year to veterans. Preparing and serving that many meals requires a lot of time. Volunteering in the kitchen is simple, a few hours of your time can make a world of difference to our veterans.
Source: