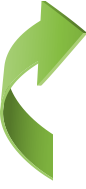 Awards & Honors
We are an undisputed leader in the law. Our work has been celebrated across Michigan and the United States.
Our lawyers are among the most accomplished in the personal injury, social security, mass torts, and public service fields. We write scholarly articles on the law and lecture on the law in law schools. We serve our profession as members on Bar Association councils, panels, and conferences. And we lead in the civic and cultural life of our state and nation.
Our attorneys have won virtually every award in the legal community honoring exceptional leadership and professional accomplishment. Undoubtedly, our clients benefit from the proven success of our firm.
For decades, our law firm has been recognized as a leader in the law. Our work and distinguished legal team is frequently recognized by the following local and national media for impactful work in the courtroom and communities we serve: