Get The Bernstein Advantage® today!
We have been practicing law for three generations. Our family's long history of fighting and winning for our clients started almost a century ago and continues to this day.
---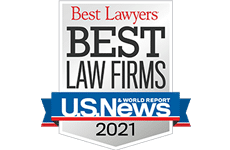 ---
This award is presented by U.S. News & World Report. Best Lawyers is awarded to law firms that possess a unique combination of expertise, responsiveness and legal experience at the highest level.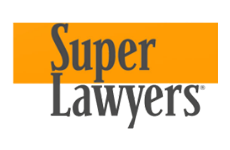 ---
Several of our trial lawyers have received this honor. Recipients are chosen through a multi-phased selection process that involves independent research as well as peer nominations and reviews.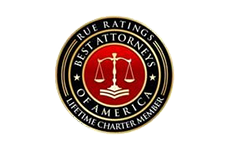 ---
Less than one percent of attorneys in the U.S. are invited to be members of this elite group. This national award, bestowed by Rue Ratings, honors attorneys with an "extraordinary level of legal expertise, competency, professional reputation and ethical standards."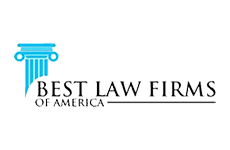 ---
Less than one percent of all U.S. law firms are named to the venerable list of Best Law Firms of America, a division of Rue Ratings' Best Attorneys of America.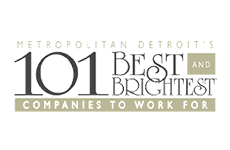 ---
This award from the Detroit Free Press and Workplace Dynamics honors the top 100 employers whose employees expressed satisfaction with their workplace.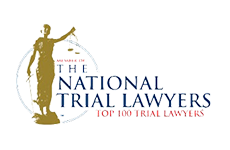 ---
An invitation-only organization composed of the premier trial lawyers from each state who meet stringent qualifications as civil plaintiff trial lawyers.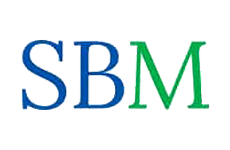 ---
Members of the Representative Assembly of the State Bar of Michigan (SBM) are elected by lawyers across Michigan.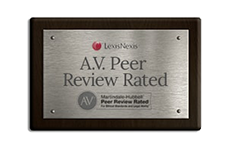 ---
The highest peer review rating an attorney can receive from LexisNexis. This rating "attests to a lawyers legal ability and professional ethics, and reflects the confidential opinions of the Bar and the Judiciary."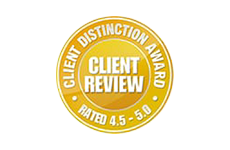 ---
This award, from Martindale-Hubbell, a national leader in legal profession service evaluation, recognizes extraordinary client service by a law firm.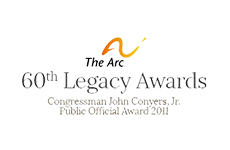 ---
This honor was bestowed upon Mark Bernstein for his exceptional work on the Michigan Civil Rights Commission to advance the cause of fairness and equality for all Michigan citizens.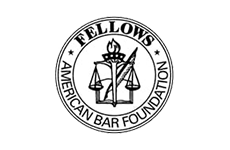 ---
This award recognizes exemplary dedication to the legal profession and a commendable commitment to the work, ideals and objectives of the American Bar Foundation.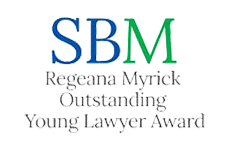 ---
This award recognizes exceptional young lawyers for their service to clients and the community on complex and important cases.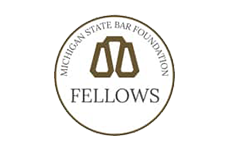 ---
This award is given to distinguished lawyers who have demonstrated outstanding legal ability and devotion to the welfare of their community, state and country.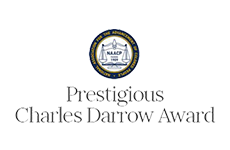 ---
This prestigious NAACP award was presented to the firm for its extraordinary commitment to public service and the community.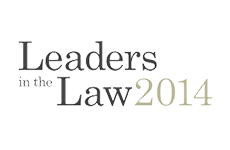 ---
This award from Michigan Lawyers Weekly honors "attorneys who are changing the law, expanding access to justice and improving the profession and their communities." Recipients are nominated and selected by attorneys in MI.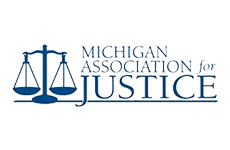 ---
Several of the firm's trial lawyers serve on the organization's executive board, representing over 1,800 trial lawyers working to protect Michigan's civil justice system.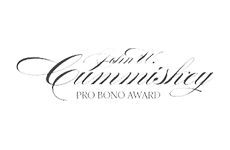 ---
This award from the Michigan Bar Association recognizes outstanding pro bono (free) legal services to Michigan citizens.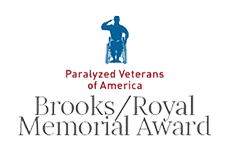 ---
The firm received this award for its outstanding service to seriously injured and disabled veterans.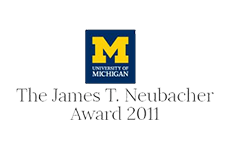 ---
This award, named for Detroit Free Press columnist and equal rights activist James T. Neubacher, was presented to the firm for its exceptional work on behalf of people with disabilities.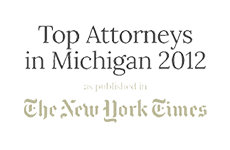 ---
A designation honoring accomplishments in the legal profession. Recognizes high reputation for exceptional work in the courtroom and legal community.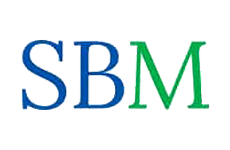 ---
Managing partner Mark holds a plaintiff seat in the bar section representing more than 2,000 litigators in the area of negligence law. Members provide education, information and analysis about issues relating to civil justice.
OUR RECOGNITION
The Sam Bernstein Law Firm has long been recognized as a leader in the law.
---
For decades, our firm has been acclaimed for its exemplary work and distinguished legal team. Over the years, the firm has been recognized by the following local and national media for its impactful work in the courtroom and in the communities we serve: