VFW Riders District 4 is a non-profit organization dedicated to the restoration and preservation of the final resting places of our fallen heroes. All over the state, several veterans' grave stones are being lost to time. The VFW Riders are making sure that this unfortunate reality is reversed and our veterans' memorials live on.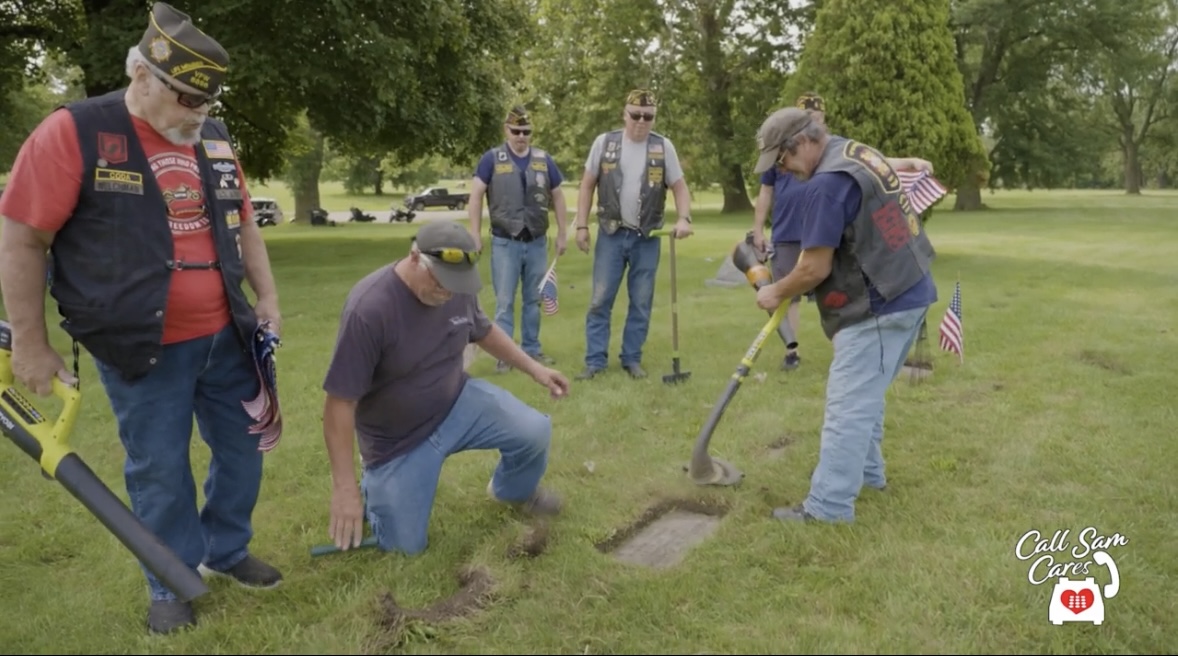 With a belief of "no man left behind," this organization dedicates their time and resources to making sure that no veteran becomes forgotten. The VFW Riders District 4 hosted a veteran memorial and upon walking the grounds they noticed several grave stones becoming overrun by nature. With some veteran grave sites dating back to the Civil Way, most of these families are no longer around to take care of these grounds. That's why the VFW Riders decided that it was their duty to clean up these memorials and restore honor to those who have made the ultimate sacrifice.
Being a small organization, the VFW Riders District 4 group relies solely on small donations in order to keep this mission going. They intend to use their Call Sam Cares donation to do just that; restore the honor and memory of those who sacrificed to protect our nation. The Sam Bernstein Law Firm is proud to help support such an impactful and amazing organization!