MEDICAL MISDIAGNOSIS LAWYERS
If you have experienced serious injury from a misdiagnosis of a life threatening condition such as a heart attack, it's time to contact The Sam Bernstein Law Firm.
MICHIGAN MISDIAGNOSIS LAWYER
---
In some cases, a heart attack kills someone almost instantly, and nothing could have been done to save the victim. However, in certain cases, a person suffering a heart attack can be saved if the condition is recognized right away and they are able to receive the proper treatment to save their life. A heart attack misdiagnosis could make the difference between life and death. A heart attack victim who receives immediate medical treatment may have the chance to avoid serious heart damage resulting from the attack, and even be able to resume a normal life.
The Sam Bernstein Law Firm is Michigan's most experienced personal injury law firm with over 800 years of combine legal experience. If you or a loved one have been affected by a heart attack misdiagnosis, please contact us immediately! Our team of heart attack misdiagnosis attorneys is ready to begin fighting for the compensation that you and your loved ones deserve.
HEART ATTACK STATISTICS
---
Approximately 720,000 people in the U.S. suffer heart attacks each year. Of these, 515,000 are a first heart attack, with the other being people who have already had a heart attack. Too often, medical mistakes deprive an individual of the opportunity to successfully recover from a heart attack.
Unfortunately, it is all too common that medical staff at the doctor's office or emergency room ignore complaints of chest pains and other key symptoms and make the individual wait to see a doctor until it is too late. Women, in particular, are at a greater risk to have their heart attack symptoms ignored or brushed off as signs of some other condition. Women tend to have different physical symptoms of a heart attack, like stomach pain, shortness of breath, nausea, and dizziness. These symptoms may not be immediately apparent as indicative of a heart attack; and therefore, this results in a heart attack misdiagnosis which may then be deadly.
On other occasions, medical staff may fail to notice common signs of a heart attack and send them away without complete and proper treatment. Without immediate medical care, they miss the opportunity to recover and survive a heart attack.
COMMON MISTAKES MADE BY DOCTORS AND STAFF RESPONDING TO A HEART ATTACK
---
Even when a patient having a potential heart attack is admitted to the medical facility, they are not necessarily out of the woods yet. There are many mistakes that can be made by doctors and medical staff that can still lead to a negative result for the patient.
Some of the mistakes that a doctor may make in responding to a heart attack victim include the failure to:
Take a patient's complaints seriously
Notice or understand the nature of a patient's symptoms
Order the proper tests
Properly read or interpret test results
Refer a patient to a specialist for further testing or treatment
When a doctor or medical staff member don't quickly and properly respond to a heart attack victim, outcomes are grim. Even if the heart attack patient survives, they may still suffer serious lasting consequences. The future treatment they may need for their heart condition may not be enough to reverse the heart damage.
Additionally, there may be other consequences of a heart attack, such as blocked arteries, paralysis or brain damage. It is important that doctors and medical professionals act within the appropriate standard of medical care. This ensures that patients suffering from heart attacks receive the proper medical treatment they need to survive and fully recover.
If you or a family member suffered injury or death from the failure of a doctor or hospital to respond immediately to heart attack symptoms, contact us immediately.
Source: http://www.theheartfoundation.org/heart-disease-facts/heart-disease-statistics/
MORE INFORMATION ON HEART ATTACK MISDIAGNOSIS:
---
WARNING SIGNS OF A HEART ATTACK
Unfortunately, many people who experience heart attack symptoms delay getting medical attention. They try to find other reasons for feeling badly, like have a hard day at work or eating a heavy meal, decide to rest, and wait for the symptoms to go away.
Do not make this mistake — it could be deadly. To be most effective, treatments for a heart attack are needed right away, within one hour of the start of the symptoms.
If you or a family member has any of the following signs of a heart attack, call 9-1-1. Get the person to a hospital immediately.
WARNING SIGNS:
Chest discomfort - Most heart attacks involve discomfort in the center of the chest that lasts for more than a few minutes, or goes away and comes back. The discomfort may feel like uncomfortable pressure, squeezing, fullness, or pain.
Discomfort in other areas of the upper body - This may include pain or discomfort in one or both arms, the back, neck, jaw, or stomach.
Shortness of breath - This often comes along with chest discomfort, but also can occur before chest discomfort.
Other symptoms - These may include breaking out in a cold sweat, nausea, or light-headedness.
Sometimes, a heart attack goes untreated through no fault of a physician. To protect yourself, you need to take care of your own health and get regular medical check-ups.
If you or a family member suffered injury or death from the failure of a doctor or hospital to respond immediately to heart attack symptoms, contact us immediately.
MEDICAL TESTS FOR DIAGNOSIS OF A HEART ATTACK
As soon as a potential heart attack victim arrives at the hospital, medical staff should provide essential emergency care. Doctors also may conduct tests to make a complete diagnosis and determine the proper treatment.
THESE TESTS INCLUDE:
Electrocardiogram (ECG or EKG) - This is a graphic record of the electrical activity of the heart as it contracts and relaxes. The EKG can detect abnormal heartbeats, some areas of damage, inadequate blood flow, and heart enlargement.
Blood test - A blood test will be done routinely to check for enzymes or other substances that are released when cells begin to die. These are "markers" of the amount of damage to the heart.
Nuclear scan - This test shows areas of the heart that lack blood flow and are damaged. It also can reveal problems with the heart's pumping action. A small amount of radioactive material is injected into a vein, usually in the arm. A scanning camera positioned over the heart records whether the nuclear material is taken up by the heart muscle (healthy areas) or not (damaged areas). The camera also can evaluate how well the heart muscle pumps blood. This test can be done during both rest and exercise, to enhance the usefulness of its results.
Coronary angiography (or arteriography) - This test is used to check blockages and narrowed areas inside coronary arteries. A fine tube (catheter) is threaded through an artery of an arm or leg up into the heart. A dye that shows up on X ray is then injected into the blood vessel, and the vessels and heart are filmed as the heart pumps. The picture is called an angiogram or arteriogram.
Based on the test results, doctors should determine and then provide the appropriate course of medical treatment.
If you or a family member suffered injury or death from the failure of a doctor or hospital to respond immediately to heart attack symptoms, contact us immediately.
WHAT IS MEDICAL MALPRACTICE?
Some forms of medical malpractice are unmistakable, like performing surgery on the wrong body part, the wrong patient, or administering the wrong medication.
Most types of malpractice may not be obvious. For example, if an individual was not warned about the serious risk of a particular treatment or if treatment unexpectedly causes a horrible injury, malpractice may have occurred.
In general, an individual may have a medical malpractice claim when a doctor or other medical professional failed to provide proper treatment and the incorrect treatment caused the patient to suffer a new injury. The law requires evidence of new injury, because it would be unreasonable to hold the healthcare professional responsible for the original medical problem.
SOME EXAMPLES OF MEDICAL MALPRACTICE INCLUDE:
Failure to diagnose a medical condition
Misdiagnosis of a medical condition
Failure to treat a patient's medical condition properly
Failure to administer anesthesia safely
Failure to manage a pregnancy or deliver a baby in a safe manner. See our Birth Injuries section for more information on these types of malpractices.
Failure of a nurse or other staff member to keep a treating physician informed of a patient's condition
Failure to administer medications properly
Failure to protect a patient from a fall or other injury on hospital property
If you or a family member is a victim of medical malpractice, contact us immediately.
THE PATIENT BILL OF RIGHTS
Federal laws and regulations govern many aspects of the health care system. In Michigan, state laws provide some additional protection. Even these laws do not go far enough, because a patient cannot file a legal claim to protect his or her rights, before suffering serious physical injury.
The Michigan law, MCL 333.20201, known as the Patient Bill of Rights provides that a patient or resident of a health care facility have, at a minimum, the following rights.
A PATIENT OR RESIDENT HAS THE RIGHT:
To not be denied appropriate care based on race, religion, color, national origin, sex, age, disability, marital status, sexual preference, or source of payment
To inspect, or receive for a reasonable fee, a copy of his or her medical record upon request. A third party shall not be given a copy of the person's medical record without prior authorization of that individual
To confidential treatment of personal and medical records
To refuse release of personal and medical records to a person outside the health facility or agency, except as required because of a transfer to another health care facility or as required by law or third party payment contract
To privacy, to the extent feasible, in treatment and in caring for personal needs with consideration, respect, and full recognition of his or her dignity and individuality
To receive adequate and appropriate care
To receive, from the appropriate individual within the health facility or agency, information about his or her medical condition, proposed course of treatment, and prospects for recovery, in terms that the patient or resident can understand, unless medically contradicted as documented by the attending physician in the medical record
To refuse treatment to the extent provided by law and to be informed of the consequences of that refusal. If a refusal of treatment prevents a health facility or agency or its staff from providing appropriate care according to ethical and professional standards, the relationship with the patient or resident may be terminated upon reasonable notice
To exercise his or her rights as a patient or resident and as a citizen, and present grievances or recommend changes in policies and services on behalf of himself or herself or others to the health facility or agency staff, to governmental officials, or to another person of his or her choice within or outside the health facility or agency, free from restraint, interference, coercion, discrimination, or reprisal
To receive information about the health facility's or agency's policies and procedures for initiation, review, and resolution of patient or resident complaints
To receive information concerning an experimental procedure proposed as a part of his or her care and to refuse to participate in the experimental procedure without jeopardizing his or her continuing care
To receive and examine an explanation of his or her bill regardless of the source of payment and to receive, upon request, information relating to financial assistance available through the health facility or agency
To know who is responsible for and who is providing his or her direct care, to receive information concerning his or her continuing health needs and alternatives for meeting those needs, and to be involved in his or her discharge planning, if appropriate
To associate and have private communications and consultations with his or her physician, attorney, or any other person of his or her choice
To send and receive personal mail unopened on the same day it is received at the health facility or agency, unless medically contraindicated as documented by the attending physician in the medical record
To exercise fully his or her civil and religious liberties, including the right to independent personal decisions and the right to knowledge of available choices. The health facility or agency shall encourage and assist in the fullest possible exercise of these rights
To meet with, and participate in, the activities of social, religious, and community groups at his or her discretion, unless medically contradicted as documented by the attending physician in the medical record
To be free from mental and physical abuse and from physical and chemical restraints, except those restraints authorized in writing by the attending physician for a specified and limited time or as are necessitated by an emergency to protect the patient or resident from injury to self or others, in which case the restraint may only be applied by a qualified professional who shall set forth in writing the circumstances requiring the use of restraints and who shall promptly report the action to the attending physician. In case of a chemical restraint, a physician shall be consulted within 24 hours after the commencement of the chemical restraint
To be free from performing services for the health facility or agency that are not included for therapeutic purposes in the plan of care
To receive the health facility or agency rules and regulations affecting patient or resident care and conduct
To receive adequate and appropriate pain and symptom management as a basic and essential element of his or her medical treatment
If you or a family member is the victim of medical malpractice, contact us immediately.
HEALTH INSURANCE COVERAGE LAWS
Michigan law assures individuals the right to receive important information about their health insurance coverage. This law applies to state-regulated health insurance companies, health maintenance organizations (HMO), preferred provider organizations (PPO), and Blue Cross Blue Shield of Michigan.
A HEALTH INSURER MUST PROVIDE PERSONS WHOM IT COVERS WITH THE FOLLOWING INFORMATION:
Which services are included in the health care coverage plan?
How much an individual patient will have to pay for services?
Who can an individual call to file a complaint?
How does the insurance plan handle coverage for emergencies?
What happens if a person's family physician no longer participates in that insurance plan?
What happens if a person needs treatment while out of state or out of the covered service area?
If you did not get this information, you should contact your insurance company and ask for this important material. State law offers special protection to individuals covered by a health care plan that requires selection of a physician from an approved list of health professionals (i.e. most HMOs and similar plans).
A PERSON ENROLLED IN AN HMO, OR SIMILAR HEALTH PLAN, HAS THE RIGHT TO INFORMATION ABOUT:
The qualifications of doctors available to provide treatment
The services that require advance approval
The coverage for prescription drugs
The way that the health plan pays for services
Under the law, your HMO must provide you with the name, address, and phone number of a person to contact for more information about the issues listed above. If you do not know whom to contact, call the HMO and ask to be connected with someone who can give you further information.
You also should be aware of other state laws related to health care and health insurance coverage. A health insurance plan cannot ask a physician to sign a contract that stops that doctor from telling patients about all of their medical options and rights. Additionally, the insurance company must guarantee health coverage without pre-approval, if a patient has a medical emergency.
Finally, the Michigan law, MCL 550.1907-15, known as the Patient's Right to Independent Review Act, provides an appeal process, if a health insurance company refuses to pay for necessary medical treatment that an individual believes should be covered.
THE PROCESS HAS THREE STEPS:
The insurance company must give the person prompt written notice of the dispute
The health insurer must review its decision to deny benefits, if the individual requests it
If the insurance company continues to refuse payment for the treatment, or fails to review the initial negative decision, the patient has the right to file an appeal with the state Office of Financial and Insurance Services. (This is the last step in the appeal process, because current state law does not give a patient to file a lawsuit against the health care plan)
If you or a family member is a victim of medical malpractice, contact us immediately.

"THEY KEPT ME UPDATED."
- Veronica, Actual Client

"I WILL BE FOREVER GRATEFUL."
- Tim, Actual Client

"I FELT LIKE I WAS A PART OF THE FAMILY"
- Terrence, Actual Client

"VERY PROFESSIONAL & KNOWLEDGEABLE"
- Sherry, Actual Client

"PASSIONATE, COMPETENT, COMMITTED"
- Actual Client

"THEY STAND BY THEIR WORD."
- Actual Client

"KIND & COMPASSIONATE"
- Nancy, Actual Client

"YOU CAN TRUST THEM 100%."
- Michael, Actual Client

"HONEST, CARING, SUPPORTIVE."
- Janice, Actual Client

"THEY TOOK PERSONAL INTEREST IN ME."
- Janice, Actual Client

"I KNEW I WAS IN GOOD HANDS"
- Jerry, Actual Client

"NUMBER ONE PERSON I'D RECOMMEND."
- Actual Client

"SAM'S GOT YOU COVERED."
- Chris, Actual Client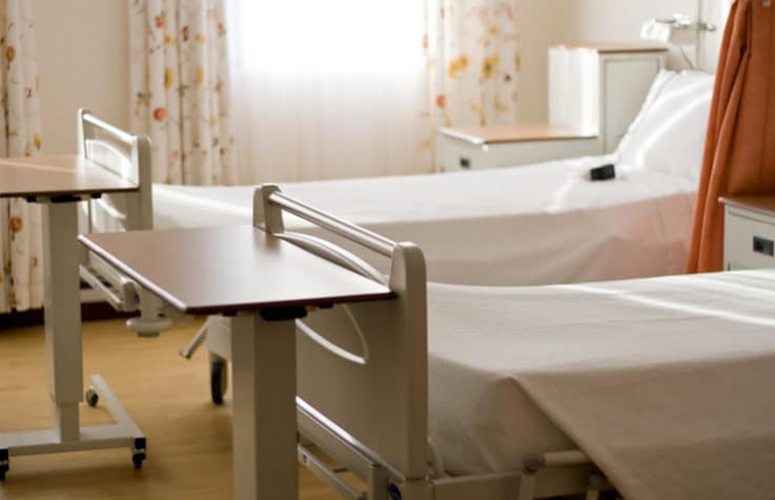 What Are Your Rights as a Patient?...
When you are admitted to a hospital or move into a nursing h Read more…
September 20, 2018