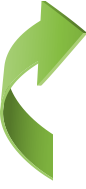 Why Should I Trust You?
Why Should I Trust You?
The Sam Bernstein Law Firm is one of the leading personal injury law firms in the United States.
Our firm had a humble beginning. In 1968, Sam Bernstein graduated from law school and earned admission to the Michigan Bar. After working at Chrysler, he decided to strike out on his own.
From the start, he dedicated his law practice to helping people in urgent need of legal representation – the victims of personal injury accidents.
Sam quickly gained a reputation as a lawyer committed to his clients. He was always ready to listen, answer their questions, explain their options, and fight for their rights.
Clients began telling their family and friends to "CALL SAM." To help all these injured victims, Sam started recruiting highly-qualified attorneys to join his law firm, which became known as the Law Offices of Sam Bernstein.
During the next four decades, people throughout Michigan came to know and respect the Law Offices of Sam Bernstein. New clients came to the firm, knowing that they could trust Sam and his team of experienced lawyers.
Over the years, Sam's children became attorneys and joined his firm. Now, Mark and Beth Bernstein are working with their father Sam to lead the firm to greater success representing injured people.
Clients and their families trust The Sam Bernstein Law Firm.  They turn to us because they have come to know and respect our work – in both the courtroom and community.  We do the right thing for our clients.