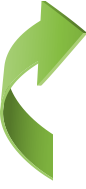 Bernstein Blog
December 19, 2019

The Sam Bernstein Law Firm mentioned in The Detroit News regarding the Michigan opioid lawsuit, demanding drug companies to pay $1 Billion in damages.

December 18, 2019

All parents want to keep their children safe, on and off the road. However, Michigan car and booster seat laws can be confusing. Here's a helpful guide.



December 17, 2019

When caregivers neglect individuals, it is the worst kind of betrayal. Here are five actions that can help your family member from nursing home abuse.

December 17, 2019

While crosswalks are designed to increase safety, many people are not familiar with Michigan pedestrian crosswalk laws. Who has the right of way?

December 13, 2019

Recreational marijuana is governed by the 2018 Michigan Regulation and Taxation of Marihuana Act (MRTMA). Click here for the highlights of the law.