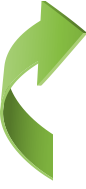 Bernstein Blog
April 20, 2020

April 16, 2020

Medication errors account for approximately 700,000 emergency room visits. Here is what you should know about a medication recall.

April 15, 2020

Any accident that causes serious injury or death, may be grounds for a lawsuit, here are the most common motor vehicle accidents resulting in lawsuits.

April 13, 2020

A qualified head injury lawyer can make a big difference in the amount of compensation you receive. Here are 10 questions to ask before you sign.

April 10, 2020

If you suffered serious harm from using a faulty product, contacting a defective product lawyer should be a priority. Click here to learn more.