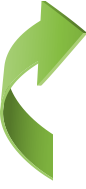 Bernstein Blog
January 10, 2020

Michigan drivers will have to wait until late spring or even summer to find out how much money they might save under Michigan's revamped no-fault auto insurance system, starting in July.

January 7, 2020

The Michigan no-fault insurance regulations are changing, drivers will still be required to have no-fault policies for each of their vehicles.

January 2, 2020

Here are some tips, compiled from a variety of traffic safety experts, to help you drive more safely on Michigan roads this winter.