Grand Rapids
Personal Injury Attorneys
Michigan's Most Experienced Personal Injury Law Firm With Over 600 Years Of Combined Legal Experience.
Over 600 Years of Combined Grand Rapids Personal Injury Experience
---
We are a three-generation family of lawyers known for fighting and winning personal injury cases in Grand Rapids and beyond. With more than 600 years of combined experience, our highly qualified legal team will do whatever it takes to make sure you receive the compensation you deserve.
Our extensive experience includes a wide range of personal injury cases - from car and motorcycle accidents to dog bites to medical malpractice and nursing home abuse. We also have a dedicated team of social security disability attorneys with a high success rate.
GET THE BERNSTEIN ADVANTAGE® TODAY!
We have won more than $3.5 billion for clients just like you!
WHY YOU NEED A Grand Rapids PERSONAL INJURY ATTORNEY
---
If you have been injured in or near Grand Rapids, Michigan, you may be entitled to compensation from the person or entity that caused you to suffer harm. However, personal injury cases are complicated, and the at-fault party, along with their insurance company, will do whatever they can to avoid responsibility.
Whether you were hurt in a Grand Rapids car crash or a slip and fall accident, we have the knowledge, experience and resources to win the compensation and benefits you deserve. We handle every aspect of your case, from filling out and filing paperwork to obtaining medical records to dealing with insurance companies. In addition, we will help you recover intangible damages such as pain and suffering, which are often the most sizable part of a personal injury settlement.
Research shows victims who are represented by experienced personal injury lawyers achieve greater financial outcomes than those who try to go it alone. What's more, you can hire the best Grand Rapids law firm without any up-front costs. The consultation is free, and we don't collect a fee until we win.
THAT'S THE BERNSTEIN NO FEE GUARANTEE®
If you are injured in an auto accident, our Farmington Hills personal injury attorneys can help you win the compensation you deserve!
OUR GRAND RAPIDS PERSONAL INJURY LAWYERS HELP ACCIDENT VICTIMS WIN MAXIMUM COMPENSATION
---
NO-FAULT INSURANCE CLAIMS: NO PROBLEM 
OUR KNOWLEDGEABLE ATTORNEYS MAKE SURE YOU RECEIVE THE BENEFITS YOU DESERVE
If you are injured in an auto accident in or around Grand Rapids, you may be entitled to No-Fault benefits. Even if you are hurt while walking or riding a bicycle or motorcycle, if a motor vehicle is involved, No-Fault coverage may be available. However, Michigan's No-Fault insurance laws are among the most complicated in the country, especially since the 2019 reforms took effect. Our well-informed legal team will guide you through the claims process and make sure you receive every available benefit.
In addition, we will help you receive compensation for intangible damages such as pain and suffering, as well as expenses that exceed the coverage limits of the at-fault party.
Here are the most common types of accidents where victims may receive No-Fault benefits:
OUR GRAND RAPIDS PERSONAL INJURY LAWYERS HANDLE A VARIETY OF PERSONAL INJURY CASES
---
BOATING ACCIDENTS
With miles of Great Lakes coastline and thousands of inland lakes, Michigan is a boater's paradise. However, if you are injured in a boating accident, determining who is responsible can be complicated. Our knowledgeable Grand Rapids boating accident lawyers will guide you through the legal process to ensure you receive the compensation you deserve.
PRODUCT LIABILITY CASES
We have a long history of protecting those who are harmed by defective products manufactured and sold by companies who prioritize profits over safety. If you or a loved one has been hurt by a defective product such as a faulty medical device, malfunctioning airbag or play structure made with substandard materials, call us. Our Grand Rapids defective products lawyers will hold the negligent parties responsible for the physical and emotional damage they caused.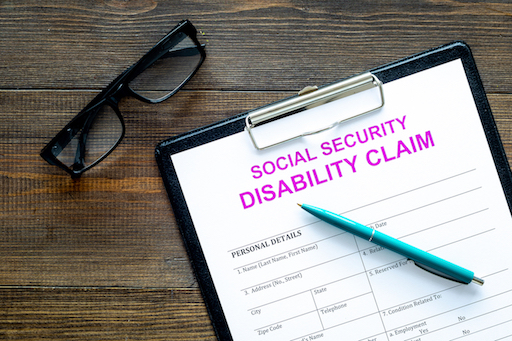 WE HANDLE SOCIAL SECURITY DISABILITY BENEFIT CASES
Obtaining Social Security Disability (SSD) benefits can be complicated and time-consuming. Applicants must fill out numerous forms and provide extensive medical records and supporting documents. In addition, more than half of all initial applications are denied, usually due to incomplete paperwork or missing information. And, appealing a denial without legal representation is often unsuccessful. We can help you get the benefits you deserve, with no up-front fees. If your claim has been denied or you are applying for the first time, call our experienced Social Security Disability (SSD) lawyers today.
OUR GRAND RAPIDS PERSONAL INJURY LAWYERS ARE READY TO START YOUR CASE TODAY!
---
Don't let the legal clock run out. Learn how our experienced Grand Rapids legal team can help you win the compensation you and your family deserve. Personal injury law is complicated, but finding the right Grand Rapids personal injury lawyer is simple.
Start your case today by clicking the link below or calling 1-800-CALL-SAM for a free, no-obligation consultation in our Grand Rapids office or the comfort of your home.
The Sam Bernstein Law Firm