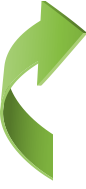 Bernstein Blog
December 5, 2015

"It was very positive. A lot of people dont realize that a three second decision to look down at your phone can leave a lasting impact," says Elizabeth Groebbel from Marian High School.

October 23, 2015

September 23, 2015

September 22, 2015

Many truck accidents are caused when a vehicle enters a truck's blind spots. A blind spot is where a driver loses sight of other vehicles, and truck blind spots are called "no-zones". Trucks have four no-zones, and following these simple guidelines may help prevent an accident:

August 26, 2015

The Supreme Court's ruling on Same-Sex marriages may impact your eligibility for benefits under Social Security Disability, Medicare, and Medicaid.