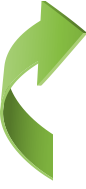 Bernstein Blog
April 21, 2015

December 30, 2014

"The recipient is largely cured... it's a second chance for somebody..." said Mark. "There is no greater gift you can give."

December 10, 2014

"This is not a case about pit bulls, it's a case about people and their reckless conduct, which, in my respects, terrorizes communities." Bernstein said. "And we have had enough, and many other people have as well; and this case hopefully will send a clear message that this type of conduct is unacceptable."

December 10, 2014

The Sam Bernstein Law Firm working on behalf of a client who was mauled by a pack of dogs while the owner ran away. The victim lost three limbs.

December 10, 2014

"Police believe 12 dogs — pit bulls or pit bull mixes — attacked Constantine, pinning him to the ground..."