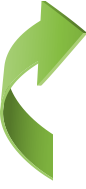 Bernstein Blog
April 3, 2014

While April showers certainly do bring May flowers, this year's rain combined with the big thaw from one of the snowiest seasons in state history could also bring something far less pleasant: flooded basements.

March 26, 2014

One of the coldest and snowiest winters in Michigan's history has given way to one of the bumpiest and most treacherous pothole seasons for the state's motorists.

March 18, 2014

Workers' Compensation in Michigan is what many call a "grand bargain" between employers and employees. Employees forego their right to sue employers when the workers have been injured on the job, and in return, their medical treatment is paid for, and they are compensated for lost wages while they recover from their injuries.

February 13, 2014

A car accident can be a traumatic experience, no matter how serious. Even experienced, cautious drivers can be involved in accidents due to the negligent actions of others and there are numerous kinds of injuries that can result. For these reasons, it is important to take certain important steps to protect yourself in the event of a car accident.

January 15, 2014

Just about everyone has suffered lower back pain at one time or another during their life. Not surprising, it is the number one cause of job related disability and the second most common cause of lost work days. Lower back pain is one of the leading reasons people visit emergency rooms and doctor's offices. It is estimated almost 50 billion dollars a year are spent on treatment in the United States.