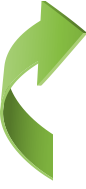 Bernstein Blog
September 24, 2014

Strong summer storms have rocked the Midwest (the east coast and southwest), leaving destruction in their wake. While most homeowners or renters have some kind of property insurance to make them whole after a natural disaster, these policies don't activate themselves. There are positive steps to take after a heavy storm wreaks havoc.

September 20, 2014

"Esteemed lawyer and University of Michigan regent Mark Bernstein didn't remember joining the national bone marrow registry 15 years ago when he worked in the White House, but he was reminded last month when he got a call telling him he could save someone's life."

September 19, 2014

"If we can just get a few thousand more registered... there's no doubt it will save lives" - Mark Bernstein

August 27, 2014

It doesn't matter if you are careful, athletic, careless or sedentary. If you live long enough, the cartilage between your joints is going to deteriorate to the point where movement will become difficult and painful. While joint replacement is a very common and routine surgery, there are still dangers to contend with.

August 20, 2014

After years of school and work, tens of millions of Americans turn to the Social Security Administration for assistance. What they'll find is that the wait to get benefits might be longer than they'd thought.

Over the past four years, the SSA has cut about 11,000 staff and offices (scores of brick-and-mortar as well as hundreds of mobile locations) nationwide at a rate never before seen, according to the U.S. Senate Commission on Aging.