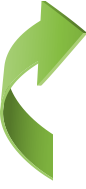 Bernstein Blog
October 27, 2014

The victim of a near-fatal dog mauling on Detroit's east side earlier this month was helping the owner feed his dogs when they attacked, but told police that the man didn't help him as the animals tore into him.

October 15, 2014

Halloween is coming and its elevation to the second highest grossing retail holiday (behind Christmas) has meant an explosion of choices for costumes and decoration. While there's a wider range of shopping options, the best ways to stay safe on this holiday are the traditional ones.

October 8, 2014

There are a lot of things to be done immediately after the birth of a child, but something you need to do before the child arrives is to get your home ready for a new, free-roving, chaos causing resident!

October 1, 2014

There's a whole regimen to owning a classic car, high end wax and tire shine compounds, and a lot of extra work and expense is to be expected. You don't have to put the same kind of care into your daily driver but taking care of a few points of maintenance will keep that car on the road and safe for years.

September 24, 2014

Strong summer storms have rocked the Midwest (the east coast and southwest), leaving destruction in their wake. While most homeowners or renters have some kind of property insurance to make them whole after a natural disaster, these policies don't activate themselves. There are positive steps to take after a heavy storm wreaks havoc.